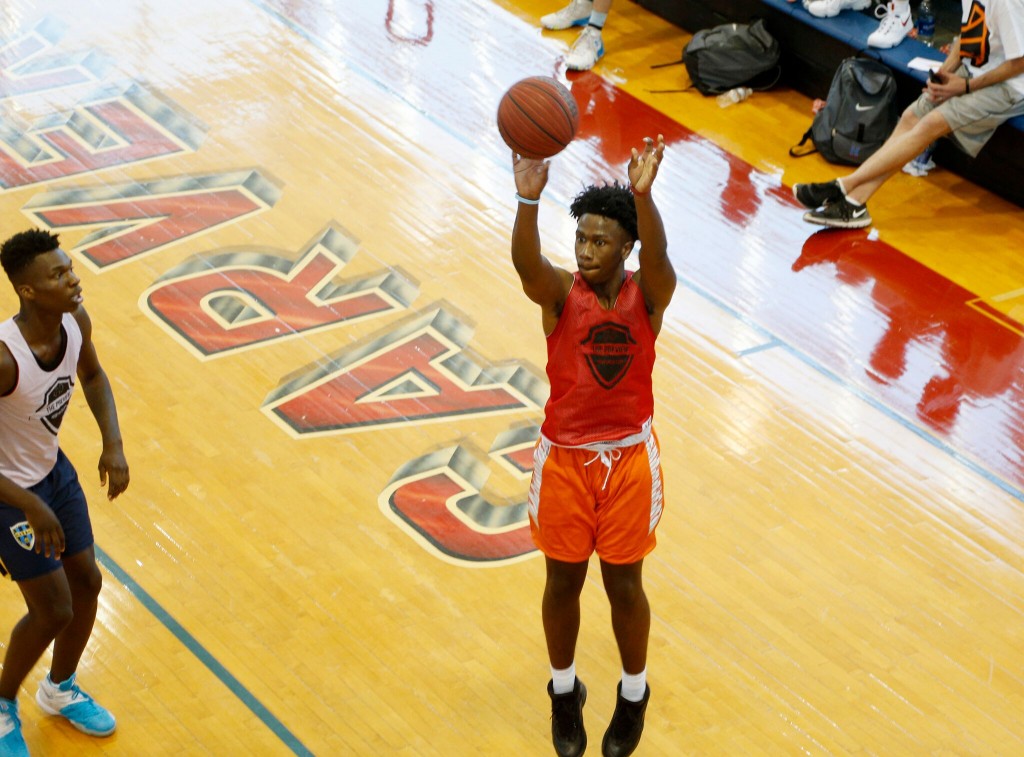 The 6A state regionals tip off across the state of Alabama on Friday, as some of the state's top teams and players will suit up in the four respective regional sites at Alabama State, Wallace State-Hanceville, Jacksonville State, and Dothan Civic Center.
Many of the teams that have been ranked in the 6A top 10 still find themselves in the state championship mix, but, by tomorrow afternoon, that number of 32 will be cut down to 16 teams remaining.
Which teams will live to play into next week? Tomorrow's action will provide the answers, but here's everything to watch for in each regional heading into the championship run that concludes at Birmingham's Legacy Arena at the BJCC…
THE MATCHUPS
Central – Alabama State
Paul Bryant vs. Stanhope Elmore
Pelham vs. Wetumpka
Northwest – Wallace State-Hanceville
Austin vs. Bessemer City
Muscle Shoals vs. Minor
South – Dothan Civic Center
Carver-Montgomery vs. Daphne
Sidney Lanier vs. Spanish Fort
Northeast – Jacksonville State
Fort Payne vs. Parker
Oxford vs. Pinson Valley
The 6A state championship game will be Saturday, March 4th at 2:15.
WHAT 2 WATCH 4
It's safe to say that 6A is absolutely LOADED with talent. From the North to the South and everywhere in between, this is a brutal bracket and will have formidable matchups for the next few weeks. 
There's so many storylines to watch throughout the state in 6A. Here's some quick bullet notes of things to watch for:  
Austin has things rolling again, as senior guard Jason Scott is back in the fold after returning from an arm injury that sidelined him for much of January. The Black Bears have recently rolled past Hazel Green, Hartselle, and Decatur and are playing good basketball at the right time. Javan Johnson, Anthony Mason, Fabian Bell (pictured) makeup Austin's talented roster.
Can Muscle Shoals work their magic again? Last season, they made a miraculous run to the 6A state title game, where they lost. Head coach Neal Barker is one of the best preparation guys in the state, but a rough road lays ahead of them, as they will have to beat a talented Minor squad and the Austin-Bessemer City winner to return to Birmingham.
As has been stated, this whole classification is loaded. However, the South region is absolutely ridiculous with Carver-Montgomery, Daphne, Sidney Lanier, and Spanish Fort all in the fold. Two really good teams will be sent home early tomorrow. If you're in the Dothan area, you don't want to miss these games!
Cedric Lane has had a phenomenal first year at Pinson Valley and now the former state champ is on the verge of returning to the Final Four. Behind the terrific backcourt of junior Orion Morris and freshman Colby Jones, Pinson Valley has been hot since Christmas. Their matchup at Jacksonville State against Oxford will be a good one!
Fort Payne's Wanya King has put together an impressive senior campaign and has several college programs weighing their interest. A couple of big games on the regional stage could take his recruitment to the next level. Fort Payne has a high-octane offense and their game against Parker will be a track meet. Get your stopwatches ready!
Can Pelham return to Birmingham? Led by Alex Reese and Justin Allison, the Panthers have been at the top of the 6A polls throughout the year. They have a potential matchup with Paul Bryant for the Central Region championship if all goes as planned. That one will be two conflicting styles of play. There's bound to be some interesting storylines from this region. 
PLAYERS TO WATCH
Jared Sherfield, Kailex Stephens, Dylan Robertson, Daviyon Dennis, Alex Reese, Justin Allison, Javan Johnson, Anthony Mason, Josh Birdsong, Braxton Holland, Fabian Bell, Jason Scott, Mark Sears, Riley Wolgamott, Jacob Vandiver, Torrey Brown, B.J. Adesoga, Jaykwon Walton, Deontaye Buskey, Jamari Smith, Antwan Burnett, Wanya King, Xavier Williams, Jason King, Eugene Leonard, Zondrick Garrett, Colby Jones, Orion Morris.
FINAL FOUR PREDICTIONS
Pelham, Austin, Carver-Montgomery, Pinson Valley