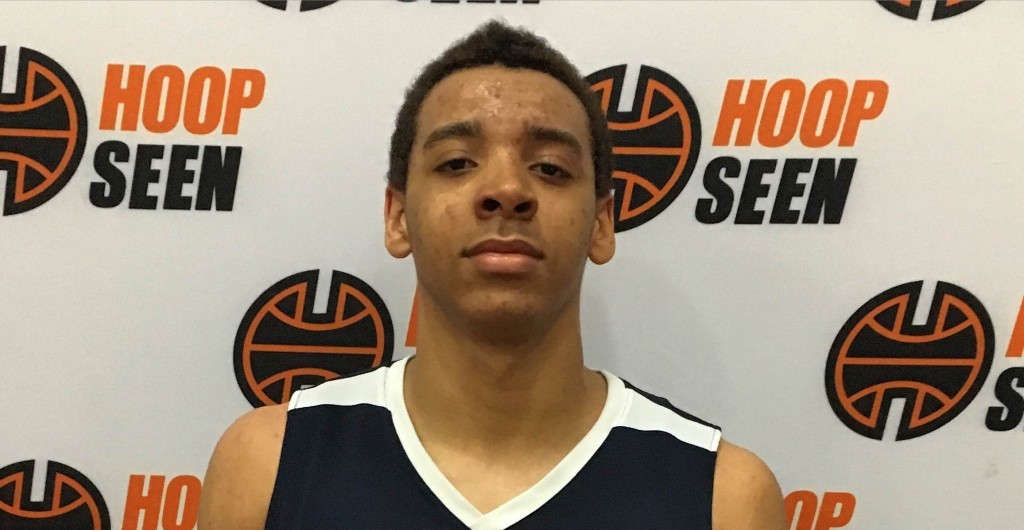 Andre Whitehead joins our HoopSeen team with a weekly column with all of the goings on in the state of Tennessee. Andre is the editor of Tennessee Prep Hoops and the foremost authority of high school hoops in the Volunteer State. 
MOMMA THERE GOES THAT MAN
Early in the summer the questions that arose when pertaining to 6'8 junior wing/power forward Demontay Dixon (Summit) were does he really love it, can he handle the move to public school basketball. 
You could see the light starting to come on as the Fall League progressed and after his showing this weekend at the 2nd annual Music City Classic in Nashville we have ourselves a legitimate prospect. 
The lanky Nashville native has always been able to shoot the outside shot but his aggression and motor seem to have suddenly come alive. A slick two-handed slam along the baseline followed by a nasty one-handed dunk in traffic brought the burgeoning Monday crowd to their proverbial feet.
Coaches scattered throughout the gym took notice. Tennessee, Vanderbilt, ETSU, Belmont, Austin Peay, Tennessee State, Tennessee Tech and Lipscomb were the schools in attendance but once this gets out the gym at Summit will play host to many mid to high level college staffs. 
TELL ME ABOUT TYREKE
Indiana State signee and Class A Mr. Basketball candidate Tyreke Key (Clay County/pictured above) is on pace to set state scoring records in Tennessee not seen since John Jenkins was lighting things up at Station Camp before he made the trek to Vanderbilt then the Phoenix Suns. 
Key, fresh off a Tuesday night 41 point effort against Pickett County, has his squad ranked 2nd in the state in Class A with visions of giant golden basketballs filling the trophy case in Celina. 
BUZZER BEATERS, STATE RANKINGS AND ALEX LOMAX
Alex Lomax (Memphis East) pulled off the rare trifecta last season. The junior guard was selected as Mr. Basketball in Class AAA, our highest classification, he was named the Gatorade Player of the Year in Tennessee and for good measure took home MVP honors as Memphis East captured the state championship. 
Can you top this young man?
How about the game-winning assist in the final ticks to rising sophomore Chandler Lawson (Memphis East) as the Mustangs defeat Montverde Academy in the finale at the 6th annual Penny Hardaway National Hoopfest. 
You want more?
How about the game-winning three as time runs out against these same Montverde Academy folks to advance to the finals of the 33rd annual Bass Pro Tournament of Champions. East fell to the monumentally tough Sierra Canyon bunch 75-59. Lomax and Lawson were named to the All-Tournament squad. 
Lomax was also selected as the recipient of the Father John Savage Sportsmanship Award. 
In Class AAA, Memphis East (15-3) secures the top spot followed Oak Ridge (15-2), Blackman (14-2), Cordova (13-4) and Summit (14-1). 
In Class AA, Knoxville Catholic leads the way at 13-1 followed by White's Creek (13-3), defending Class AA state champions Fulton are 3rd at 11-2, Dyersburg (16-1) and Haywood (13-5) round out the top 5. 
Class A starts with Humboldt (17-1), Clay County (14-3), Goodpasture (13-2), Watertown (16-3) and three-time defending state champions Memphis Mitchell (11-5) bringing up the rear. Stay tuned for W.E.B. Dubois our preview for next week. 
In the private school ranks, McCallie (18-2) takes the top spot followed by Brentwood Academy (13-2), Christian Brothers (13-3), Memphis University School (16-5) and Montgomery Bell Academy (12-3) rounding out the top 5. 
ANY BIG EVENTS GOING ON THIS WEEKEND?
Funny you should ask. Down in West Tennessee, the 1st annual AA Classic features some of the top teams in the Class AA division in a Memphis vs. Nashville format. Some of the top players in the state top watch include:
Ruot Monyyong (White's Creek) 6'9 Sr. Post
Bo Hodges (Maplewood) 6'2 PG (ETSU Signee)
Bryce McBride (Jackson Southside) 6'3 Jr. Guard
D.J. Jackson (Fayette-Ware) 6'6 Sr. Wing
K.J. Johnson (Marshall County) 5'11 Soph. PG