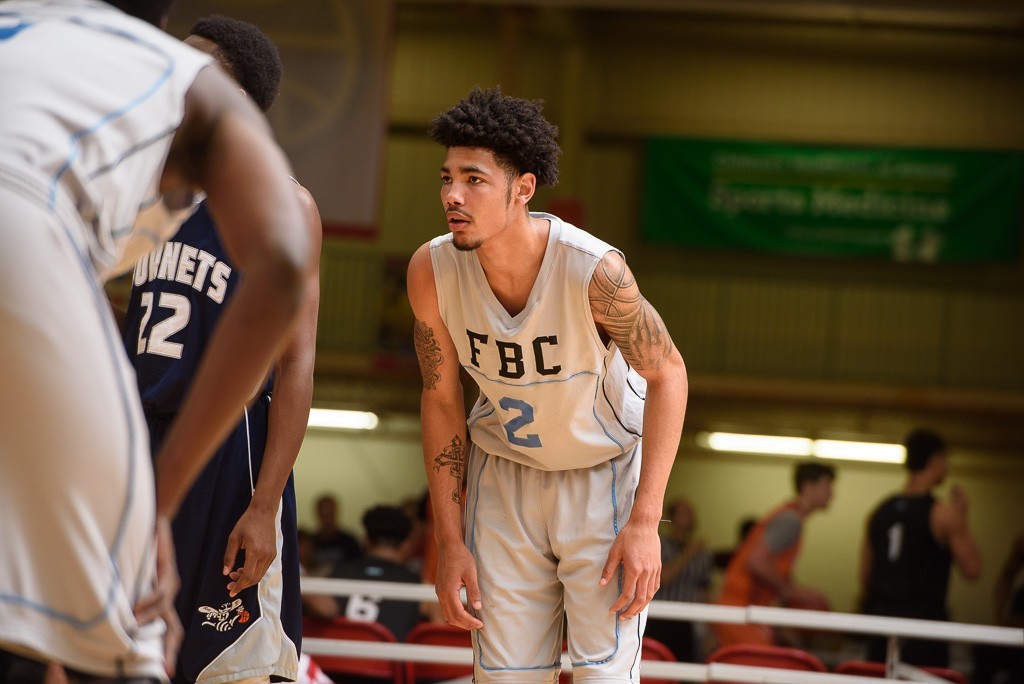 We are coming down the home stretch of the high school basketball regular season in Alabama. Area play is concluding and teams are discovering where they will land in next week's area tournaments.
In this week's Eyes on Alabama notebook, we take a look at Montgomery's dominance, a hidden talent from Fort Payne, and five games to watch for on Friday.
MONTGOMERY SWEEPS BIRMINGHAM IN SHOWCASE
Last Saturday, the Capital City vs. Magic City Showdown featured three of the top teams from Montgomery and three of the top teams from Birmingham head-to-head in a showcase format. When everything concluded Saturday evening, Montgomery hoops had the last laugh.
The Gump went a flawless 3-0 against its Iron City counterparts, as Park Crossing defeated Huffman, Lee-Montgomery rolled past Hoover, and Carver-Montgomery knocked off Mountain Brook.
Over the past few years, Montgomery has lost some recognition from a state-wide perspective. Nevertheless, the city's rout over Birmingham only propels Montgomery back into the center of discussion. Heading into the playoffs, Park Crossing, Lee-Montgomery, and Carver-Montgomery proved they are more than capable of making a run to Birmingham next month.
With that being said, which city/area has the best basketball in the state? Montgomery? Huntsville? Birmingham? Mobile?
PERFORMANCES ONLY FIT FOR A KING
Nestled in the northeastern part of the state, Fort Payne has claimed one of the state's most underrated seniors in 2017 guard Wanya King.
King, a 6-foot-1 combo guard, has quietly been putting up big numbers throughout the year, but recently, he has taken his game to the next level. Tuesday night in a pivotal area matchup against A.P. Brewer, King scored 36 points in the second half to mount a massive comeback and lead Fort Payne to the victory. He finished with 46 points in the game en route to helping clinch the opportunity for Fort Payne to host the area tournament.
Last week, he also had a big performance against Arab, as he dropped 30-plus points in the win. That's been the norm for King this season. He can put up points, and he can do it in a hurry.
Despite his big numbers, King's recruitment is just beginning to take shape. Southern Union Comminuty College and Wallace State-Hanceville have extended scholarship offers, while a handful of other programs are showing high interest. He's come to play in 2017 and his stock will only continue to improve.
FIVE GAMES TO WATCH FOR ON FRIDAY
Carver-Montgomery vs. Lee-Mongomery: Lee-Montgomery knocked off Carver in one of Montgomery's best rivalry games a few weeks ago. Carver will look to return the favor this week. There will be a number of talented prospects on the floor for this one, including Jaykwon Walton, Demond Robinson, B.J. Adesoga, Rongie Gordon, Henry Ruggs, and others.
Sacred Heart vs. Gadsden City: This matchup will be the talk of the Gadsden/Anniston area for the week, as two of the state's most high-powered scoring teams will take center stage Friday night. Who comes out on top? The prestigious 1A program in Sacred Heart or the athletic and deep Gadsden City from 7A?
Holt vs. Tuscaloosa County: Josh Strozier and company will make the short trip into Tuscaloosa to take on Tuscaloosa County. Can 4A Holt pull the upset over 7A Tuscaloosa County heading into tournament play? It would be a massive victory heading into the most important time of the year!
Fairhope vs. Spanish Fort: Mobile hasn't seen a scorer quite like Murray State signee Tevin Brown in several years. In his last regular season game, Fairhope will travel and take on a well-coached Spanish Fort team. Does Brown end his final regular season game in high-scoring fashion? We wouldn't expect anything less from the talented scorer.
Hoover vs. Spain Park: If there' one thing I've learned this month, there isn't anything better than a good ole rivalry game in high school hoops. Hoover-Spain Park will be right up there with Lee-Huntsville-Mae Jemison and Decatur-Austin. If you're in Birmingham, this is bound to be a good one. Make sure you plan accordingly!
BORDER WARS COMES TO TOWN SATURDAY
Knight Eady and Mountain Brook High School will host the third annual Border Wars event Saturday evening, and, as usual, it is shaping up to be a solid afternoon of basketball. The event welcomes three teams from Tennessee to take on three of Alabama's top programs.
Here's the matchups for the event:
4:00: Christ Presbyterian Academy (TN) vs. Spain Park
6:00: Blackman (TN) vs. Mae Jemison
8:00: Oakland (TN) vs. Mountain Brook