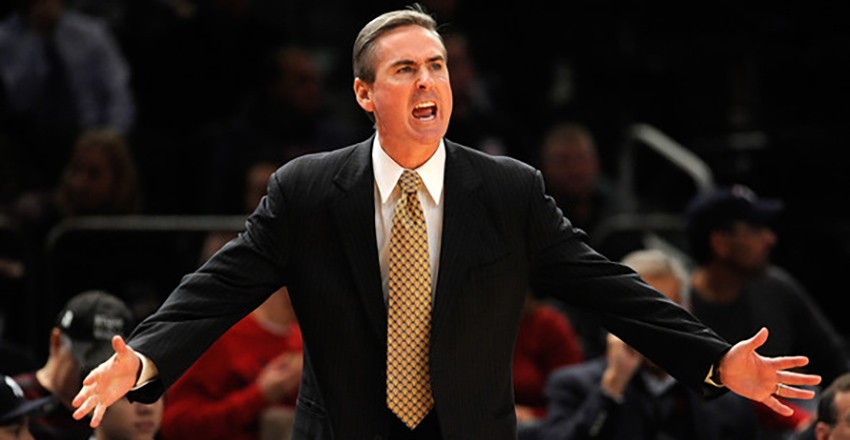 1. Western Kentucky
No. 6 Mitchell Robinson, C
No. 83 Josh Anderson, SG
Taveion Hollingsworth, PG 

2. UAB
Scootie Bryant, PG
Makhtar Gueye, C/PF

3. Louisiana Tech
Amorie Archibald, SG
Anthony Duruji, PF
Exavain Christon, SG/SF

4. UTEP
Evan Gilyard, PG
Kobe Magee, PG
Ladarius Brewer, SF
Tirus Smith, SF

5. Old Dominion
Michael Hueitt, SG
Marquis Godwin, SG

6. Marshall
Jarrod West, PG
Darius Georgia, SF
Tanner Robinette, PF
Iran Bennett, C
7. Middle Tennessee
TJ Massenburg, PF
Therren Szmidt, SF

8. UT San Antonio
Adrian Rodriguez, SF/PF
Jhivvan Jackson. SF

9. Florida Atlantic
Byron Abrams, PG

10. North Texas
Zachary Simmons, PF
Best scorer: Scootie Bryant, UAB 
Best rebounder: TJ Massenburg, Middle Tennessee State 
Best defender: Exavian Christon, Louisiana Tech 
Biggest impact: Mitchell Robinson, Western Kentucky 
Best shooter: Michael Hueitt, Old Dominion 
Best passer: Evan Gilyard, UTEP 
Biggest sleeper: Makhtar Gueye, UAB 

Sometimes all it takes is one player to change the entire landscape of a conference. 
That happened in the class of 2017 for Conference USA. Meet Mitchell Robinson, the bar-raising for the entire league. 
The Hilltoppers are no strangers to going after and landing top-end talent. But the league hasn't seen a prospect quite like Mitchell Robinson come into the league since John Calipari was at the helm of Memphis. 
You can't point that change right in the direction of new Western Kentucky head coach Rick Stansbury. The former Mississippi State head coach didn't wait long to reclaim his space as one of the best closers in college basketball recruiting. He played a big role in Robinson's initial commitment to Texas A&M when Stansbury was an assistant coach for the Aggies.
Then the WKU job came open. Stansbury hired Robinson's godfather Shammond Williams for his coaching staff. Robinson committed shortly thereafter. And that's how programs change in recruiting. Robinson, a top 10 overall player in the class of 2017, is a menace on the glass and one of the most unique players in the class. Robinson is so good he could be a favorite to be Conference USA player of the year as a freshman. He's also a guy NBA teams are already keeping close tabs on.
Joining the fun is Josh Anderson, a top 100 prospect from New Orleans. The point guard picked the Hilltoppers over the likes of LSU, Texas A&M and NC State. `

Stansbury has stated that he isn't in a rebuilding process. He wants to win now. Both guys should see significant minutes from the outset.
UAB logged serious recruiting time recruiting Jacksonville area point guard Scootie Bryant and was able to hold off Clemson for his commitment. The top 20 player from Jacksonville (FL) Providence is coming from a well-coached program and should be ready to log important minutes right away. Big man Makhtar Gueye could prove to be a major sleeper score by the time this class finishes their college careers. The 6-foot-10 outside-inside forward Rutgers and Old Dominion and reported offers from the likes of Florida, UConn, Marquette, VCU and others. 
TJ Massenburg was one of the hottest mid-major prospects in the South after his co-MVP performance at the Best of the South in July. Middle Tennessee State was in the mix before his summer blow-up and held off a dozen or so programs, including the likes of Temple and James Madison. Landing Therren Shelton-Szmidt out of Chattanooga's Hamilton Heights was an important recruit, too. He's a long wing with a nice shooting touch. 
Old Dominion wanted to beef up it's perimeter scoring and landed two of the very best on the East Coast. Michael Hueitt led the EYBL in made three-pointers in 2016 and shot 47.5 percent from three. He's an elite shooter. 
Louisiana Tech seems to always snag an outlier recruit on the trail. This year's find is Arkansas guard Exavian Christon. The 6-foot-4 guard can guard all three spots and could be an all-league defender in time. Anthony Duruji is one of the premiere athletes on the East Coast in the 2017 class. 
UTEP scored with Chicago point guard Evan Gilyard, who picked the Miners over the likes of Dayton, Rhode Island and UAB. He has plenty to work with in the class with the likes of Mississippi natives Ladarius Brewer and Tirus Smith.