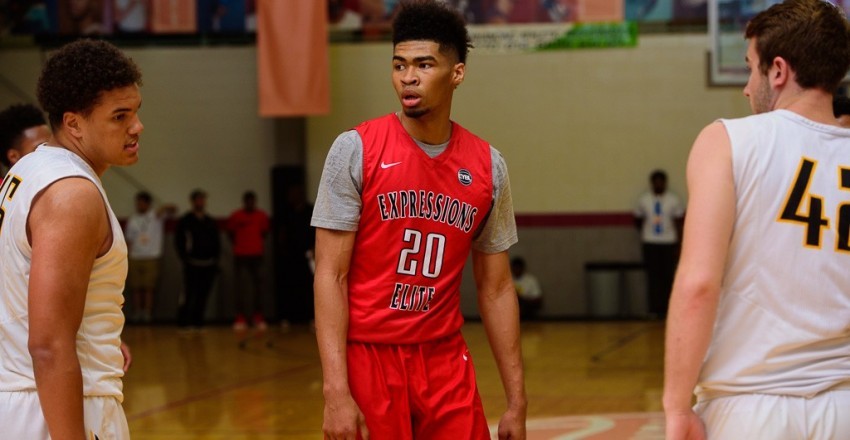 Now that the early signing period is coming to a close, while there was much already understood heading into the seven day stanza, further was learned this past week thanks to a slew of top commitments. While there still are a number of prospects left on the board, we take a look back at the winners from the week that was.
ALABAMA
Yup, Alabama sits in the top-five of the recruiting rankings…for basketball! What Avery Johnson and his staff have done since taking over in Tuscaloosa has been nothing short of remarkable. Last year, the Tide went out and landed commitments from top-50 prospects Braxton Key and Terrance Ferguson. While the latter ended up elsewhere, the proper momentum was put into place and this fall, the SEC gang went out and picked up four top-125 recruits. However, the two that sent shockwaves throughout the business came in the form of John Petty and Collin Sexton. Petty said no to Kentucky while Sexton denied Kansas the chance to showcase his talents next fall, giving Alabama an elite recruiting class and enabling Tide fans reason to be excited even during the winter months.
KENTUCKY
There have been a number of instances that schools head into the fall as favorites for some of their top targets only to be left emptyhanded. Kentucky won't be feeling that way this fall as they cemented its frontcourt with the signatures of Nick Richards and PJ Washington. The two big men are some of the top rebounders that the 2017 class has to show for itself and in finishing off the period, UK found its next elite playmaker. Shai Alexander, formerly a Florida commit, made a quick reversal giving the Wildcat faithful plenty of optimism for next year. The need to fill the possible departures of De'Aaron Fox, Malik Monk, and Isaiah Briscoe is clear and with Canadian's signature, UK went into the period with nothing to show for itself and left with three top-50 talents in the hopper.
MIAMI
There has never been reason to question Jim Larranaga's ability to coach. I mean, he did take George Mason to the Final Four before it became a trend for mid-major programs to make such a run deep into March. Now the head boss at Miami, the Hurricanes hit it off with its 2017 recruiting class, finishing off the period with the surprise signing of Lonnie Walker, a five-star guard from Pennsylvania. Landing a bluechip recruit has not been an issue for the Hurricanes on the football gridiron, but on the hardwood? Larranaga is taking the program to the next level and adding the Reading High guard to an already sturdy class consisting of Sam Waardenburg, Chris Lykes, and Deng Gak, together they create the best class ever assembled by a Larranaga coached team.
FIRST YEAR HEAD COACHES
There is always some pressure for a first year head coach to hit it off on the recruiting trail. Before the games begin, the heat is on for some positive talk to be made about how the new staff is doing in landing some of the best talent nearby. During this past year's coaching carousel, a number of first year head coaches have made some moves with their 2017 classes. Whether it is Kyle Kyller at SFA, Rob Ehsan at UAB, or Rick Stansbury at WKU within the mid-major realm, or Jamie Dixon at TCU, Kevin Stallings at Pitt, or Travis Ford at St. Louis from the power conference level, each lead man went to work early and has already created some buzz at their new locale while the college basketball season is still brand spanking new.
RICK PITINO
This time last year, there was a lot of uncertainty surrounding the Louisville men's basketball program. Today, it is a complete 180. Now with the NCAA investigation behind him, Rick Pitino can look ahead and does the future look for good or what for the Cards! One of the darkhorse teams for the Final Four in April, Louisville hit it off with its 2017 recruiting class. They went out and landed four top-125 recruits, all of whom should be able to help in some way or form next season. Sitting with the best class within the ACC and a top-10 group nationally, Louisville did some major work this fall and should be rewarded with plenty of wins and success on the playing floor from here on out.
RICK STANSBURY
The former head boss at Mississippi State and leaving the Texas A&M staff as an assistant to take the helm of the Western Kentucky program, Rick Stansbury has hit it off and in a short time in Bowling Green, Kentucky. There was some debate as to whether his two top-100 recruits, Mitchell Robinson and Josh Anderson, would end up signing this week. Both did eventually put pen to paper while the CUSA program also added the talents of Taveion Hollingsworth to its roster for next fall. Sitting with a top-15 class nationally and the best group of seniors within its league of play, look for WKU to make some major noise and in the not-so-distant future thanks to its trio of signees from this past week.
THE SEC
The work that the SEC, as a whole, has done these past few days on the trial is nothing short of superb. Sure, Kentucky is going to get theirs but throw in the fact that Alabama, Georgia, South Carolina, Vanderbilt, Mississippi State and Texas A&M each landed a top-125 recruit, and there definitely is some pop to the future of the league. Don't forget that Florida, Auburn, and Ole Miss also already held a top-125 commit of their own and the talk of poor postseason showings won't be there for much longer. While Kentucky will continue to be the figurehead of the league, competition will heat up and in a big way in the coming years equating to more tournament berths for the conference each season.