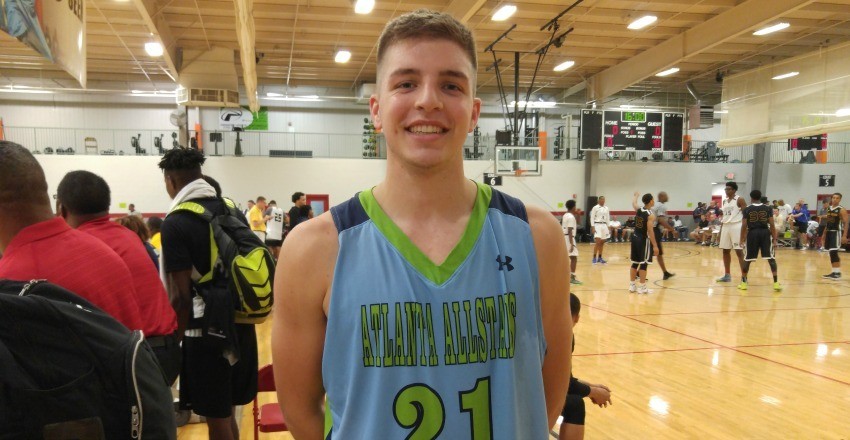 There's always room on any team for a shooter. And one of the best shooters in Georgia this summer was former North Gwinnett SG Colby Leifson. 
Leifson, a 2016 guard, played with the Atlanta All Stars this summer with the intention of taking a church mission trip to Brazil when the summer was over. 
He was courted by a number of schools this summer, and he decided to commit to Brigham Young University. He has decided to join the Cougars this year and delay his mission trip until after his freshman year. 
Leifson also held offers from High Point, Wofford, Gardner Webb, Tennessee Tech, and a handful of Division II schools. He has been one of the biggest risers out of anyone in Georgia over the last couple of years, starting his journey in the HoopSeen Georgia Cup series, and taking his game all the way deep into elite open period events like this year's Best of the South.