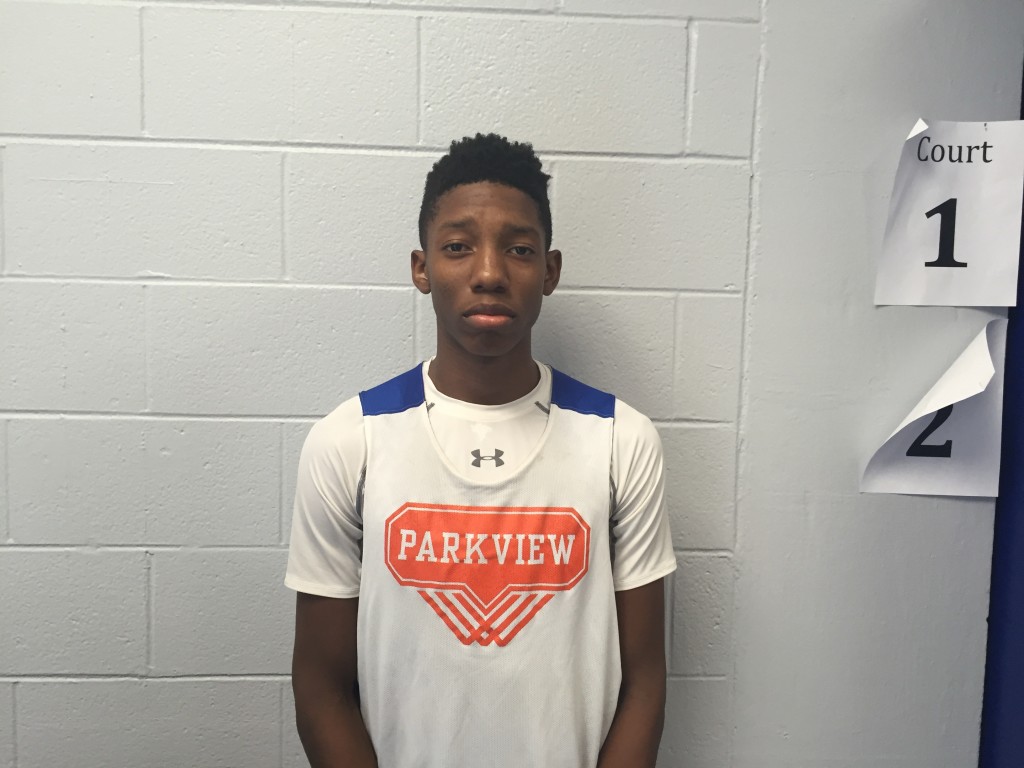 You'll be hard pressed to find anyone that has more passion for Peach State basketball than myself. While the rest of the state gears up for football season, team camps and individual camps have set the scene across Georgia as the GHSA basketball season inches closer and closer. Here are my takes from various camps I've attended thus far this summer.
 
Giddy-up Guards
Two teams have stood out to me this summer with their explosive backcourts: Henry County and Langston Hughes. Damion Rosser and Javon Greene lead the Henry County Warhawks. Both seniors have played together over the summer with the 17U Atlanta All-Stars and will continue to assault rims in 2016-17. Rosser plays above the rim at 6-foot-4 and is always going downhill on the attack. Greene buttered his bread against Cedar Shoals at the Miller Grove Shot Clock League this summer by nailing four three-pointers in a row en route to an impressive 22-point performance.
Langston Hughes boasts known commodities in Derrick Cook and Khalil Cuffee, but a name that is going to see a lot of ink this year is Landers Nolley II. The 6-foot-5 junior guard started his career at Lovejoy before bouncing to Curie (IL) where he won a state championship last season. Back in Georgia now, Nolley will reintroduce himself to fans and scouts with his playmaking ability and touch from behind the arc.
You Can't Teach Length
If you partook in the imaginary drinking game fans created while watching the 2016 NBA Draft, one word would have knocked you off your chair in the first hour: wingspan. Long arms are a coach's dream especially on the defensive side of the ball. Cedar Shoals senior Phlan Fleming and Parkview sophomore Ahmir Langlais (pictured) fit the billing.
Fleming, a 6-foot-5 guard, has interest from low majors across the southeast, but don't be surprised if he works his way into a handful of scholarship offers by the time the high school season rolls around. He runs with 17U AC Georgia Phoenix, one of the state's most well respected non-shoe company teams. In a matchup with Henry County's aforementioned guards, it was Fleming who stole the show with 29 points (three 3's) and 10 rebounds. This past weekend at Georgia State Team Camp, Phlan single-handedly disrupted everything Etowah tried to do on offense, collecting eight steals to go along with his 16 points and five rebounds.
If you haven't heard about Ahmir Langlais yet, consider yourself officially put on notice. The 6-foot-7 post is only entering his sophomore season and has improved by leaps and bounds over the summer, spending his time with the Atlanta Xpress. The long lefty has exceptional hands when grabbing rebounds and has a soft touch inside, eager to go over his right shoulder for a baby hook. Langlais is nicely polished and will only get better as he continues to add weight to his frame.
Need Buckets?
Fearless shot takers and shot makers can be hard to come by at times at the high school level but Miller Grove's Tae Hardy and Forest Park's Avery Wilson are two guys that can get off in a heartbeat. With the graduation of Alterique Gilbert (UConn) and Aaron Augustin (SFA), it will be Hardy's team on offense. Hardy is a 6-foot-3 senior guard with a knack for scoring whether it be with his jumper or putting the ball on the deck.  In the Georgia State Team Camp semifinals, he poured in 13 of Miller Grove's 27 points in a win over Cedar Shoals including the game-clinching steal at half court and dunk at the buzzer.
Avery Wilson flies under the radar at Forest Park, but he was one of Class AAAAA's top scorers in the state last year at 19.6 per game. He is a physical specimen that looks like he belongs on a football field instead of the hardwood at 6-foot-3 with strong hands. Wilson has played with 17U Infinite Skillz where he shows off his freakish athleticism with highlight dunks. The senior isn't a one trick pony however. He can shoot from range and rebound with the best of them. He played just one half against Westminster at Georgia State due to a sore ankle, but when he was on the floor the lefty was electric, scoring 14 points and drilling three three-pointers.
 
Stock Up
Trey Doomes (Allatoona) and Tyreke Johnson (Woodstock) have parlayed strong summers into burgeoning college interest. Both played well at this month's Kennesaw State Elite Camp.  Johnson, a 6-foot-4 senior, has value on both ends of the floor as Woodstock's top scorer (17.6 ppg) and best defender. He led the Wolverines to their first state playoff berth in school history this past season and has received heavy interest from Kennesaw State of late after he was invited back for additional workouts with the Owls after a good performance at camp. Doomes has visited Mercer, Georgia Tech, Louisville and Tennessee lately while picking up offers from Georgia Tech and Tennessee Tech. Only a junior, the 6-foot-3 combo guard has improved his jump shot over the summer which bodes well for the already advanced defender.