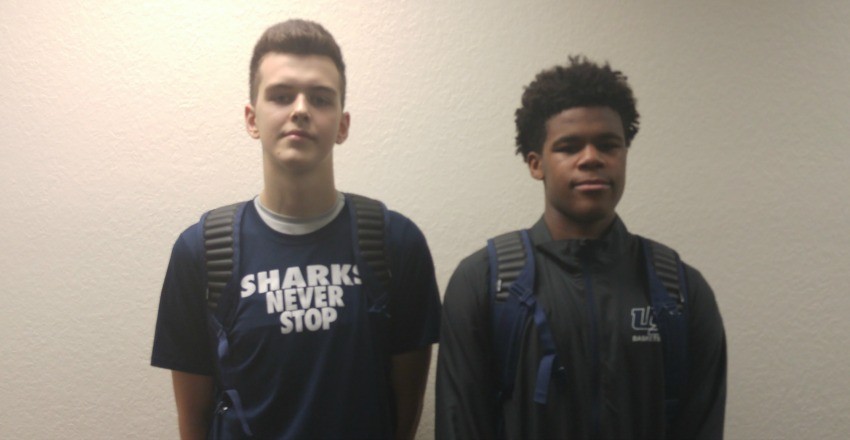 Mike White inherited a pretty sturdy situation at the University of Florida around this time last year. Billy Donovan, the super successful and two-time NCAA Champion head coach at the SEC program, opted to move over a time zone and take over for the uber-talented Oklahoma City Thunder team. While the Gators didn't make a ton of noise during the 2016 recruiting cycle, the past few months have brought reason for optimism moving ahead.
First, Florida reeled in the talents of Shai Alexander back in the winter. The 6-foot-4 guard is an elite passer of the ball and throw in his quick twitch abilities along with added size at the lead guard spot, and White and his crew hit a home run early on.
Following up in the backcourt, the program based out of Gainesville reeled in a giant competitor and two-way producer in DeAundrae Ballard. The 6-foot-4 guard buys in on the defensive end, makes shots with the best of them out of the mid-range area, and should pair nicely with Alexander in forming a top-100 duo headed to UF in two years.
In looking ahead, the state of Florida continues to throw out top of the line talent. The second year staff will attempt to reestablish itself as a frontrunner within the SEC and on Saturday, June 4, the program brought in a boatload of premier prospects onto campus for its elite camp.
Just a few names are enclosed but by just getting the in-state and even some of the better recruits from outside of its locale, it can only lead to better things ahead for the staff on the recruiting front.
Bryan Antoine, SG, Ranney School (NJ), 2019
Vernon Carey, PF, University School (FL), 2019
Nick Bonnitto, SG, St. Thomas Aquinas High School (FL), 2018
Jalen Gaffney, PG, Pennington School (NJ), 2019
Bryan Greenlee, PG, Rock School (FL), 2019
Jerome Hunter, F, Pickerington North High School (OH), 2018
Keyontae Johnson, SG, Norview High School (VA), 2018
Balsa Koprivica, C, University School (FL), 2019
Scottie Lewis, SF, Ranney School (NJ), 2019
Tre Mann, PG, Villages School (FL), 2019
Ronaldo Segu, PG, Olympia High School (FL), 2018
Trey Wertz, SG, Providence Day School (NC), 2018
Malik William, C, First Academy (FL), 2017