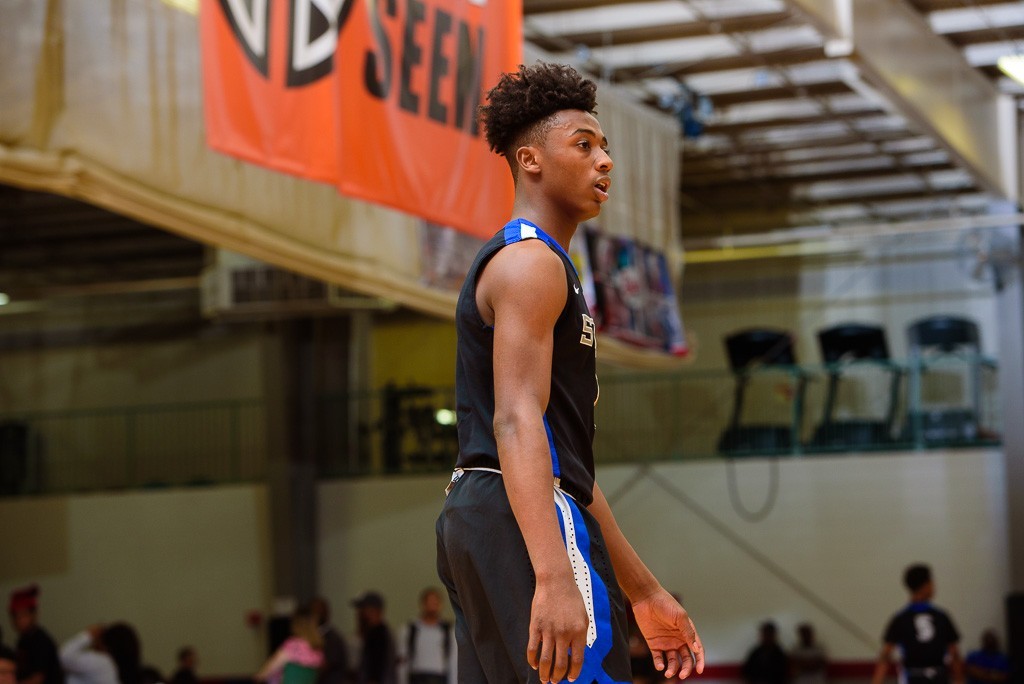 Georgia Stars and Newton (GA) 2019 point guard Ashton Hagans made a huge impact with his play this spring. He opened a lot of eyes during the live period, and he continued his good play all they way down the stretch of May as well, collecting a multitude of offers and interest.
Hagans ran down the list of offers he has collected this spring and listed Tennessee, Oklahoma State, Georgia Tech, Wake Forest, Florida, Georgia, Florida State, Radford, Auburn, and Georgia State.
"I was excited when I got the offer from Florida State and the Georgia schools," Hagans told HoopSeen.
Hagans does know that it is still a long process, and a decision is still down the road, however.
"I want to go somewhere that is going to put the ball in my hands and let me get my teammates involved. I also want to have a good relationship with the coaches," Hagans said. "When it comes time, it's going to come down to having a talk with my parents and my family as well," Hagans added.
That family also includes former Georgia standout Trey Thompkins, who was an All-SEC performer and an NBA draft pick in 2011.
"It's definitely a possibility," Hagans said about the opportunity to follow in Thompkins' foot steps at Georgia.