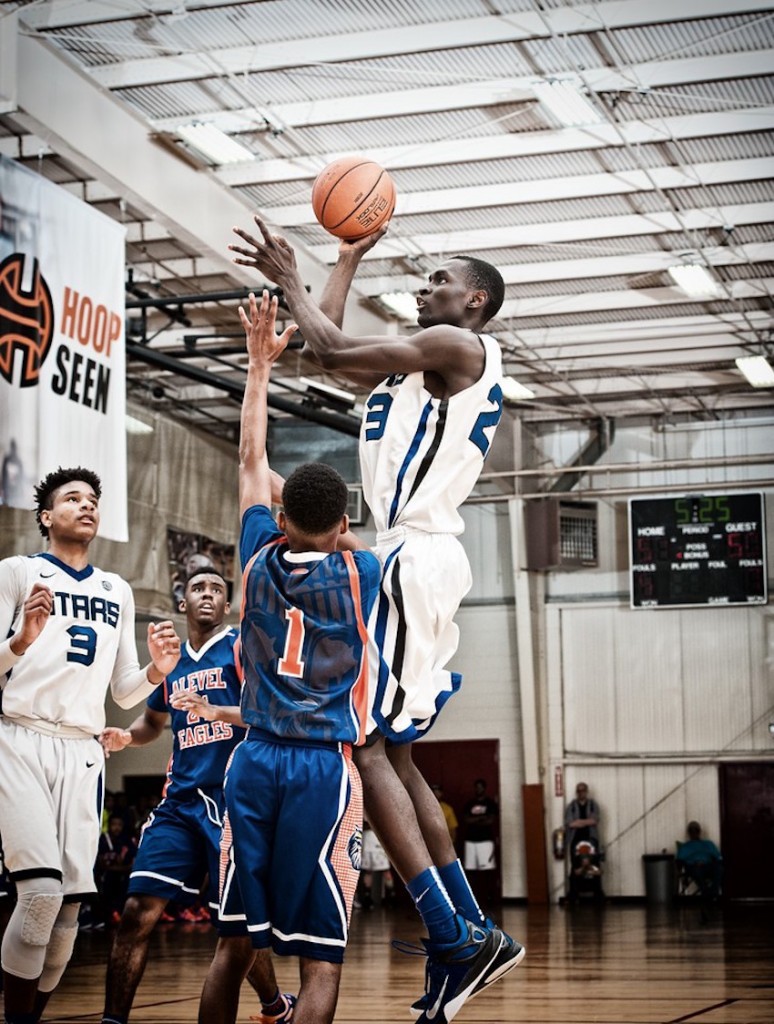 Every year, the month of April is one of the biggest months on the recruiting trail. Players get a chance to showcase their skills and their value in front of college coaches. Here are a few guys that could make a name for themselves this month.
The Kell big man has already begun to open up some eyes early in the spring after the HoopSeen Elite Preview, gaining his first two offers from South Alabama and Wofford. The shot-blocking specialist is a key piece to a very good Game Elite team that will surely get a lot of attention from college coaches during the April live periods. Don't be shocked if he leaves those periods with a few new offers.
TJ Massenburg, Shiloh, Southern Stampede, 2017
Much like the aforementioned Thomas, Massenburg brings a lot of the same value as a rim protector. Massenburg also has shown some elite level athleticism and an offensive game that does not get enough credit. With his size and the skills he brings to the table, look for a lot of mid majors begin to get involved here, and don't be surprised if a few high majors start to kick the tires.
Chris Agbo, Covenant Christian, Southern Stampede, 2017
Here is yet another big man to add to the list. The obvious about Chris Abgo is apparent when you look at him: he is a man amongst boys. At 6-foot-8 with a build like an NFL defensive end, Agbo is a bully on the interior with athleticism to match. While not as skilled as his Southern Stampede frontcourt mate Massenburg, Agbo provides a lot of the dirty work that is required to win.
Bebe Iyiola, Greenforest Christian, Georgia Stars, 2017
Beginning to think the 2017 class is loaded with bigs? Here's another one. Iyiola's effectiveness comes from his motor. He is one of the most high-energy players in the state. However, his skillset has done a ton of developing since he came onto the high school basketball scene. He has an effective skillset on the block and in the mid-post, proving he could continue to develop into producer at the next level.
Kane Williams, South Paulding, Georgia Stunners, 2017
Williams is a player who has been seen by a few low major schools and has a few offers to show from it. However, there are a number of coaches who still haven't seen the big combo guard. Williams has improved over the course of his junior campaign and continues to mold into a point guard. He doesn't play for one of the big travel teams, but mid major coaches will want to check out a game this spring.