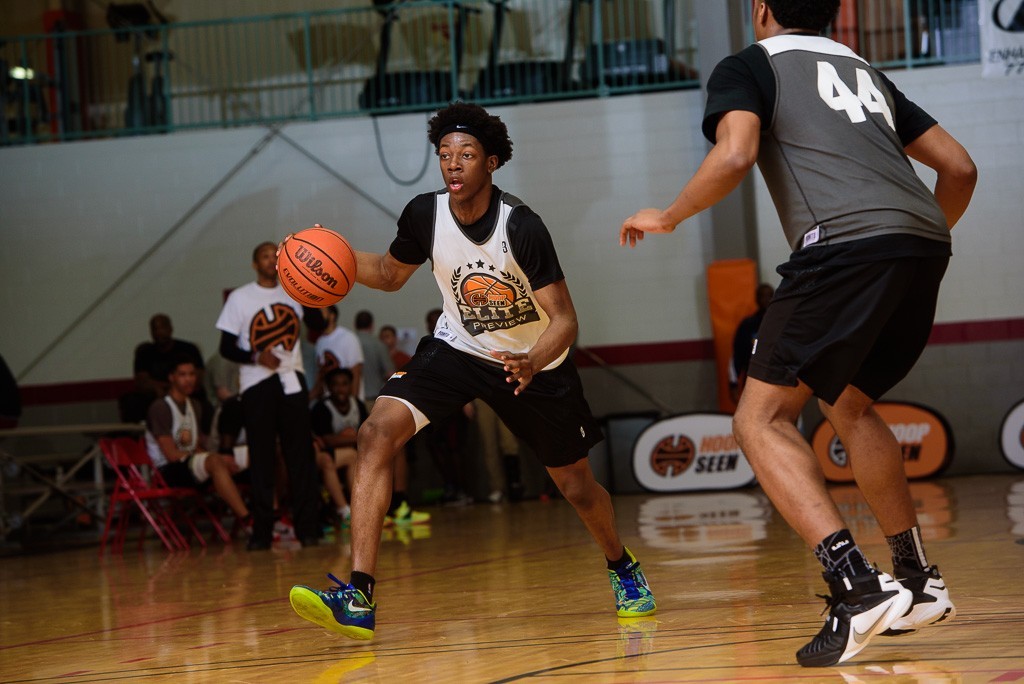 The first live period is almost upon us, which means that Suwanee Sports Academy is the place to be in the southeast for the HoopSeen Atlanta Jam. This year's field is loaded with talented players from all over the southeast as well as players looking to start their story and make a name for themselves. Here are a few things to look for at this year's Atlanta Jam.
Georgia Risers
There are a handful of rising seniors from Georgia in the field that could make an impact and add chapters to their stories at Atlanta Jam. Georgia Stunners duo Kane Williams & Jacori Wilson both have Division I offers to prove their talent. However, they will be very popular players this year. Williams is a physical combo guard with great size while Wilson is a lengthy wing who can shoot it from the perimeter. Atlanta All Stars also boasts a few good players in Javon Greene, Damion Rosser, Evan Cole, and Charlie O'Briant, while AC Georgia features Phlan Fleming and Phil Cirillo. Douglas Brothers point guard Isaiah Hart will also be a popular name in the field among low majors.
Same Teams, New Faces
A few of the teams in the field this year had success at HoopSeen events last year. Some of these teams feature brand new rosters, while some return the same players looking to build on that success. River City Reign made a statement at HoopSeen events last year with guys like Maliek White (Providence commit) and JJ Matthews (Towson commit). This year, look for them to be led by guards Jason Wade and Johquin Wiley and forwards Zach Jacobs and John Salley.
The Charlotte Aces had high major coaches come from all over the country to watch their size and athleticism last year. This year's team is led point guard Chris Martin and big man Josh Helton. Returning champions Team Speights will have a new, talented roster. Unsigned guard Ty Washington as well as Marcus Cohen, Bryce Beamer, Florentin Diouf, and Ndiaga Diop.
In the 16U division, Da House is back and looking to repeat. They are led by Robert Woodard, who proved why he is a top recruit nationally at last year's event. They also have a great grouping of guards who could open a lot of eyes.
The Carolina Wolves will also be looking to make noise. They are led by guards Christian Jones and JaCor Nelson as well as wings Keith Matthews and Marquise Riley.
Other teams that are looking to make statements will be Florida Elite, Tennessee Tigers, Texas Tigers, Charlotte Nets, Tennessee Bobcats, and Mid State Magic.