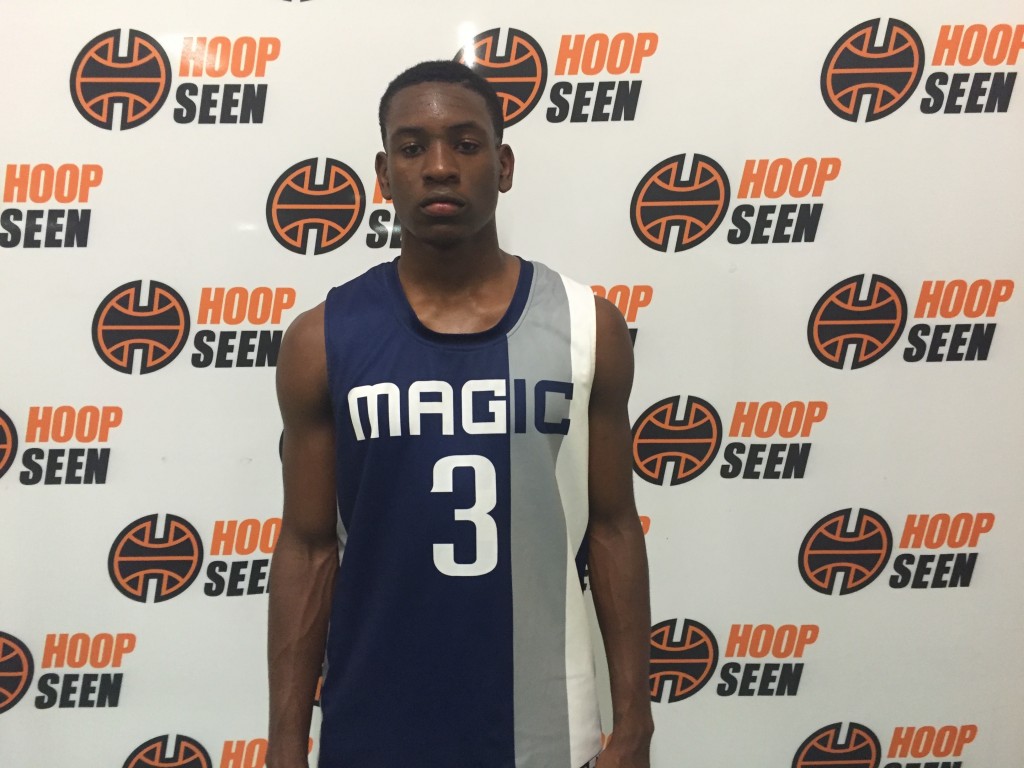 The first night of the first April live period and the HoopSeen Atlanta Jam is in the books. it was a night filled with some eye opening performances that gained the attention of the college coaches in attendance at Suwanee Sports Academy. Here are a few storylines from the night that was:
Tyriek Railey steals the show
Jacksonville Magic combo guard Tyriek Railey took advantage of his opening night and the bevy of coaches that surrounded to watch his Jacksonville Magic team. Riley is not the marquis name for the Magic, but he played like he was that tonight. Railey started off with a bang, knocking down threes and one dribble pull-up jumpers in the midrange. He also showed some toughness despite being a smaller guard and defending with tenacity and even running down a fast break to block a dunk attempt. That block was shortly followed by a one handed throw down off of an alley oop. Overall, Railey flashed a lot of different skills and proved his worth, scoring 19 points in the game in one of the best performances of the night. Low majors and mid majors may want to give him a look at some point this weekend.
The size of the Tennessee Bobcats
At last year's Atlanta Jam, the Tennessee Bobcats won a lot of games with the likes of Tennessee signee John Fulkerson. This year, they have some more size, versatility, and firepower. They were led by a trio of wings: 2017's Morgan McKay & Brendan Coleman and 2018 Chris Clayton, all of whom are listed at 6-foot-7 or taller. McKay is a knock down shooter from deep while Clayton and Coleman provide a lot of offensive versatility as wings who can create, run the floor, and finish at the rim. Throw in some good guard play by the likes of Tyreke Key and you have a team that is certainly worth watching this weekend.
Carolina Wolves backcourt
The Carolina Wolves looked impressive in their Atlanta Jam opener. The highlight of the Wolves' win was their backcourt of Christiaan Jones and Ja'Cor Nelson, both of whom stuffed the scoring columns in a variety of ways. Jones is a sniper from long range, but also has the ability to use his quickness and put the ball on the floor for creative finishes in the paint and around the rim. Nelson also shot the ball well, but did most of his work attacking the rim for some big finishes. He is one of the better athletes that we have in the 17U field. Overall, it was one of the better backcourt duo performances of the night.