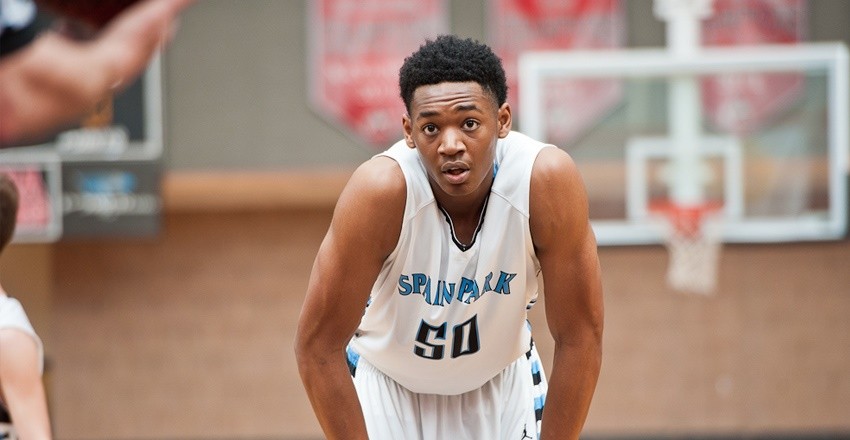 With the high school season behind us and travel season kicking off, it is time to update Alabama's 2017 rankings. The talented 2017 group continues to add more players and there has been some movement at the top of the list. After another phenomenal season, we have reached the latest installment of the 2017 rankings.
CHECKOUT THE FINAL ALABAMA 2016 RANKINGS HERE
Race for No. 1 remains close
J.O. Johnson wing John Petty holds onto the top spot in our 2017 Alabama rankings. The 6-foot-6 sharpshooter stole the show during the 5A Final Four, as he helped Johnson capture back-to-back state titles. His combination of athleticism, skill level, and shooting have basketball people around the country raving of his future. With the likes of Kentucky, Kansas, UConn, Alabama and other premiere programs involved, Petty's ranking is only justified.
However, there is a slim margin between Petty and our No. 2 overall prospect, Austin Wiley of Spain Park. The Auburn commit had a solid season and showcased his dominance over the course of the season as a 6-foot-10 rebounder and shot-blocker. While he isn't the No. 1 guy in our rankings, he was by far the most dominant player the class had to offer this season.
Following at No. 3 is Pelham power forward Alex Reese. The 6-foot-8 stretch 4 man had an impressive high school season and was one of the top performers at the Alabama Elite Preview in early March. His unique skill-set and ability will attract many college coaches this spring.
Hale County wing Herb Jones makes the jump to No. 4 after not only a productive high school season, but a big physical change with his body, too. Over the past year, Jones has grown a few inches to 6-foot-7. His versatility and ability to play multiple positions make him an intriguing prospect at the next level, and he's a guy we think will take off in a few weeks.
Garrison Brooks, a 6-foot-9 power forward from Auburn High School, rounds out the top of the list at No. 5. Brooks did a nice job of expanding his game over the course of the season and proved he is worthy of a top 100 ranking nationally. He was a standout at the Georgia Elite Preview, too.
Rankings Climbers
The depth of Alabama's 2017 class continues to prove itself, as several guys made big impressions and made big jumps in our spring rankings update.
Jon Brown, a 6-foot-4 wing from Helena High School, made the jump to No. 12 after helping lead the Huskies to one of their best seasons in recent memory. He followed things up by being one of the top three players at the Alabama Elite Preview.
The Gulf Coast was lit up this year by Fairhope shooting guard Tevin Brown. The 6-foot-5 shooter had several big performances and has made his stamp as one of the class's premier shooters. He checks in at No. 14 for now, but don't be surprised if he continues to climb the rankings board.
One of the most unlikely stars of the high school season was Homewood shooting guard Luke Touliatos. The 6-foot-3 shooter made a lot of noise throughout the course of the season en route to leading the Patriots to the 6A state championship. He comes in at No. 28.
Newcomers
The Alabama Elite Preview was a great stage for prospects to jumpstart their spring. Several players made lasting impressions, but these guys did well enough to make their debut in our updated 2017 rankings.
Garrett Sanderson, a 6-foot-2 combo guard out of Montgomery Academy, falls in at No. 31. Brew Tech guard Shawn Barnes follows him at No. 32, and Chelsea sharpshooter Joseph Lanzi rounds out the rankings at No. 35.