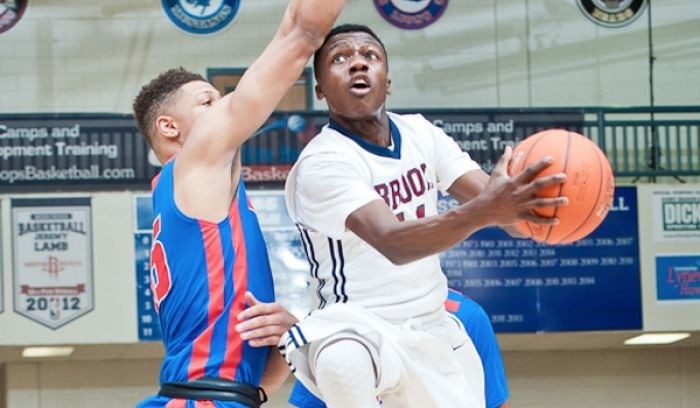 Pebblebrook has become a team known for the play of their star backcourt, Auburn commit Jared Harper and Collin Sexton.
So when their stars couldn't get in a groove in the early parts of their second round state playoff game on the road against Collins Hill, Brook Squad struggled.
Jared Harper had trouble early finishing around the rim and Collin Sexton was sidelined with foul trouble. It was Dwight Murray that kept the Falcons afloat early on.
However, they weren't the only ones. Collins Hill could not get going on offense either, with AJ Cheeseman also hampered by foul trouble.
Through three quarters, the game was played at a slower pace that favored Collins Hill, as the Eagles led 41-37 entering the fourth quarter.
And in that fourth quarter, Pebblebrook's stars came out to shine.
Harper and Sexton combined for 22 points in the fourth quarter (12 & 10 respectively) to boost Pebblebrook to a  65-55 win.
Jared Harper led the Falcons with 23 points, with Collin Sexton adding 20 and Dwight Murray & JJ Smith both scoring 8.
TeShaun Hightower fought until the end to keep Collins Hill in the game, finishing with 18 points & 5 assists. JD Ozoh was also in double figures with 10 points.
Pebblebrook advances to play McEachern in the quartfinals.