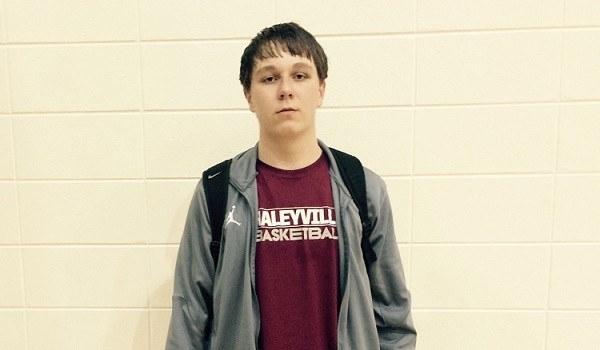 Last week, 2018 Haleyville (AL) big man Logan Dye was known as a talented basketball player in his respective area in west Alabama. However, after a productive week during the Class 4A Northwest Regional at Wallace State, he's a known commodity in North Alabama now.
How big of a known commodity? Well, assistant coaches from Alabama and UAB were on hand to see Cordova sophomore wing Isaac Chatman Wednesday night, but they left with quite the impression from Dye, a polished 6-foot-7 big man. In fact, he already has plans to visit UAB Saturday morning, followed by an afternoon trip to Alabama for the Crimson Tide's game against in-state rival Auburn.
Prior to that game, Dye's recruiting interest was minimal. Lafayette and Incarnate Word were the only schools showing interest.
Dye is extremely skilled with his back to the basket. He can score in a variety of ways with his assortment of post moves, along with several counters. However, the most impressive thing about the sophomore's game is his mobility. Weighing 225 pounds, Dye gets around well for his size and is very comfortable away from the basket. He can hit shots from 15 feet consistently, as well as put the ball on the floor.
Circle the name Logan Dye. After one playoff game, his stock is already rising and it will only continue as the travel season approaches. Dye will be at the Alabama Elite Preview next weekend.