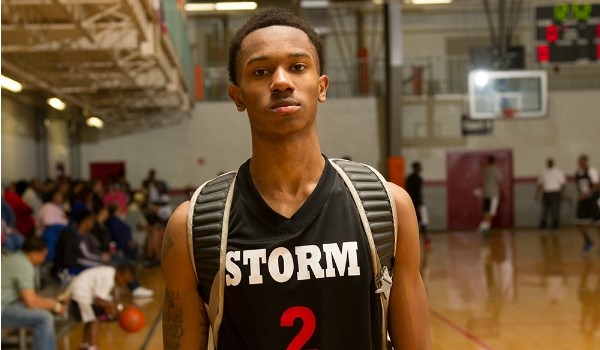 2016 Birmingham (AL) Central Park Christian shooting guard C.J. Jones didn't need much time to decide where he wanted to be after re-opening his recruitment from UT-Chattanooga a few weeks ago.
Following a weekend official visit to Arkansas, Jones, a 6-foot-4 scorer, made the call for the Razorbacks.
"It was because of the love the fans and coaches showed me during my visit," Jones told HoopSeen.com of his commitment. "I've known Coach [Mike] Anderson since I was 4 years-old and we've always had that bond."
Jones and his father first met Anderson during his tenure at UAB. Despite C.J. being too young to participate in the Blazers' basketball camp, Anderson let him in, in part because he knew his father played at UAB. That started a relationship that is still strong today.
"While I was at that camp, he took me around his office and showed me around the place. Ever since then, we have always had a good bond. I've always wanted to play for Coach Anderson."
Anderson and Jones continued that bond over the weekend. The biggest thing Anderson had to say?
"Coach Anderson asked me if I was ready for some SEC basketball and he told me that I'm going to fit right in with the program. He told me he has the confidence in me to put the ball in my hands," Jones explained.
Jones joins a solid group in the Razorbacks' 2016 recruiting class. They also have Jaylen Barford, Daryl Macon, Arlando Cook, and Adrio Bailey, who have already signed.