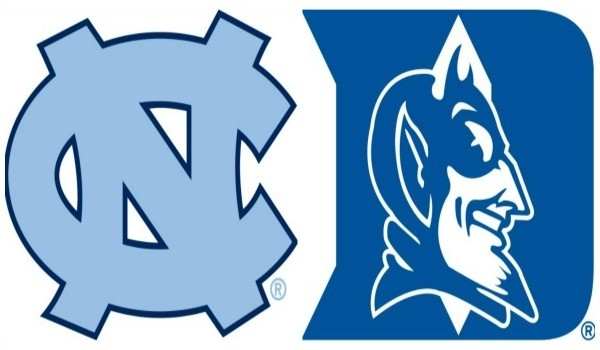 It is a week later that the first Duke and North Carolina contest takes place but it is here, at last. Quite possibly the best college basketball rivalry going, putting aside any debate for those advocating the Louisville and Kentucky match-up, this year's first of two meetings promises to be another excellent watch. We spoke with a few of the looming enrollees for both programs as to who might win and the X-factors in the contest.
North Carolina is the much more experienced squad even though Duke is coming off of its own championship run. In the KenPom experience ratings, UNC stands at 151st while the Blue Devils rank at 318th. Thus, the home court advantage and the older bunch in Chapel Hill definitely give favor to Roy Williams' bunch. Throw in the fact that the Tar Heels have much greater depth down low, especially with the extended loss of injured Amile Jefferson, and it would seem that a mighty performance from Brandon Ingram and Grayson Allen is a must if Coach K's group wants to even have a final say in who comes out on top.
While both programs boas top-10 recruiting classes within the 2016 crop, we caught up with a member of each in getting their own feel for what could occur this evening.
Duke signee Javin DeLaurier, a top-50 big man from the Charlottesville, Virginia area, gave his own prediction with Duke pulling out the 88-84 win. "It is going to be a fast-paced game," he said. "Brandon Ingram will be the X-factor. He is a match-up nightmare who has been playing really well."
North Carolina's own top-50 big man commit, Tony Bradley, a 6-foot-10 center from Bartow, Florida, felt that the Tar Heels would outlast the Blue Devils to a final tune of 77-68. "I got UNC winning by at least eight," Bradley said. "Justin Jackson is the X-factor because he can do so many things to help the team."
With the first of two contests due to commence, each signee seems eager to become ingrained within the fabric that the Duke-UNC rivalry. "Being in this rivalry is one of the reasons why I chose UNC," Bradley said about the blueblood matchup. DeLaurier gave his own sentiments in stating, "I can't wait to play in this amazing rivalry next year in a game between two storied programs. With that being said, GTHC." Fighting words already out of the future Blue Devil!
While the UNC-Duke contest may not match together two, top-10 teams like the Oklahoma-Kansas dual from this past weekend, it will bring together two rabid fan bases in which all each might want is a victory and furthermore, the ability to gloat until the second contests takes place on March 5.