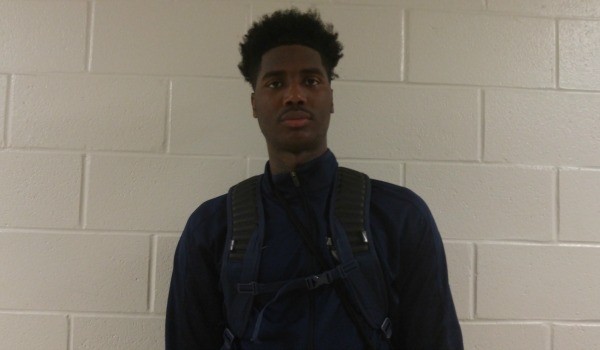 One of the more polished big men in America is beginning to look a lot more thoroughly at his college recruitment. Jeremiah Tilmon, a 6-foot-10 center by way of the La Lumiere School, has always been one of the more well-known recruits during his high school playing days. However, now entering his senior summer in the coming months, a few programs are prioritizing the skilled big man.
Running with the St. Louis Eagles squad last summer on the Nike circuit, Tilmon left his home of East St. Louis and is enjoying his new digs at La Lumiere. Playing a national schedule and competing alongside other higher level division-1 prospects, Tilmon is flourishing as a low-post asset.
The mobile and active big man has done a great job of getting into great shape in recent months where he is deceptively athletic out in the open floor and near the basket on the two-handed finish. Where he might bring his greatest value is on the low-block post-up as he can convert on solid seal and drop step moves or on hook shots over either shoulder in the lane. Throw in his ability to change shots on the defensive end and Tilmon's value really soars.
In speaking with him, the productive center spoke on five specific schools prioritizing him. "I am really hearing from UNC, UCLA, Iowa, Kansas, and Illinois," the junior stated. "Arkansas is also involved and them, UNC, and UCLA are the latest schools to start talking to me." Tilmon went on to state that the head coaches from North Carolina and UCLA are the two schools that have their head coaches speaking with him the most.
Still with some time to go before a commitment takes place, the La Lumiere prospect mentioned what he is looking for in a future home. "I just want to get better. I want to get to the level of the big league and get stronger," Tilmon said.
Due to his continued progressions with both his body and skillset, Tilmon remains in the five-star neighborhood as one of the better 5-men in all of high school basketball.