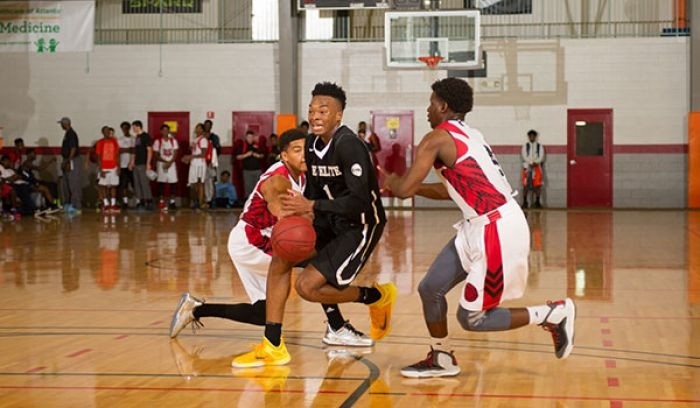 One of the most promising young prospects the country has to offer is 2018 Baton Rouge (LA) Scotlandville Magnet point guard Javonte Smart. Despite only being a sophomore, the 6-foot-4 playmaker has already developed an elite high-major following on the recruiting trail.
With great length and size for a guard prospect, Smart has drawn comparisons to Denver Nuggets point guard Emmanuel Mudiay. His athleticism and scoring ability have blown people away to this point, including several college head coaches.
"I have offers from Ohio State, LSU, Baylor, Vanderbilt, Alabama, Oklahoma, Wake Forest, and Oregon," Smart told HoopSeen.com. "Kentucky and North Carolina are showing high interest."
In fact, while in town to play LSU last week, Kentucky had an assistant coach in attendance for Smart's game. He scored 18 points and had 10 rebounds. LSU has also been in to see the five-star prospect this year. When it's all said and done, both programs could duel it out for Smart's services.
Hometown LSU has already identified Smart as a priority. While he doesn't claim any leaders to this point, Smart has taken in a couple of the Tigers' games this year.
There is still a long way to go in Smart's recruitment. However, he already knows what he is looking for in a future college program.
"I'm looking for a school that fits my game," Smart explained.
As the travel season nears, keep an eye on the talented Smart. He already finds himself amongst some of the top players nationally, and he may be the top overall point guard prospect in 2018.