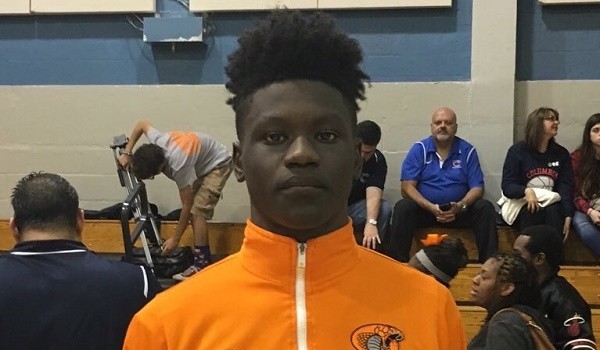 It has been a busy few weeks for 2017 South Miami (FL) guard Zack Dawson. The 6-foot-3 guard has hosted a variety of different college coaches from an assortment of levels.
"Florida International, Louisiana Tech, and Wyoming have been in recently," Dawson told HoopSeen.com.
Kansas State head coach Bruce Weber watched Dawson's game Wednesday night, along with an assistant coach from Miami. However, a big visitor paid a visit to the junior earlier in the week.
Louisville head coach Rick Pitino and assistant Mike Balado made a trip to the Sunshine state to visit with Dawson Monday. He will return the favor, as the athletic guard is expected to be on campus at Louisville this weekend.
"Coach [Rick] Pitino was just telling me they have a lot of interest and that they would love me at Louisville. So when I go up there Saturday and they take me around, I think they will basically offer me."
If the Cardinals do indeed extend a scholarship offer, it would be the biggest offer to date for Dawson. He currently holds offers from Kansas State, Louisiana Tech, Tennessee Tech, Florida International, and Barry. Plenty of others are showing high interest.
"Louisville, Miami, Wyoming, UT-Chattanooga, South Carolina, and Texas A&M are also showing interest," he explained.
Dawson is still a mystery to many people in basketball circles, but it looks like the secret may be out on the talented guard. Louisville could be the first of many big-time offers for the talented Florida product.