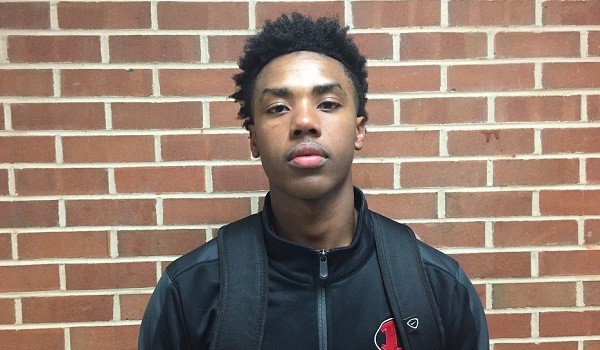 Friday night, the city of Decatur had all of its eyes on the Decatur-Austin crosstown rivalry. As expected, the rivalry game didn't disappoint. The Austin Black Bears defeated Decatur 55-44 in front of a packed crowd at Calhoun Community College.
Here are three takeaways from the game…
---
1.) Javan Johnson is on the up-swing. The talented junior has been on the radar for the past year and while he is still a work in progress, it's hard to deny his talent and potential. The 6-foot-6 wing is smooth and versatile, as he showcased the ability to play multiple spots on the floor Friday evening. He excelled at attacking to his left and finishing at the rim. Johnson finished the game with a team-high 17 points and ten rebounds. Middle Tennessee State is his lone offer to this point, but UAB, Murray State, South Alabama, Troy and others are showing high interest.
2.) Decatur shooting guard Tyrique Purvis will be in my next updated 2017 Alabama rankings. I watched Decatur take on Priceville a few weeks ago and I saw an impressive performance from Purvis (pictured). He has continued that streak over the course of the season, consistently posting 20 points and 10 rebounds. In Friday's matchup, the junior exploded in the 3rd quarter with 14 points. He can score from all 3 levels and shoots the ball with ease. I really like what he brings to the hardwood, but several football programs have their eye on him for the gridiron, too. Samford and UAB are recruiting Purvis to play football, but he can play basketball at the next level. Right now, I'll tab him as a low-major prospect, but there may be more than that. I'm excited to see him again at the Huntsville Times Classic following Christmas.
3. There's nothing better than a good ole rivalry game. The Decatur-Austin rivalry is one of the best rivalries in North Alabama. It didn't disappoint Friday night. One could argue that Austin was the more superior team heading into the game, but it didn't matter. Decatur came out and fought and challenged the Black Bears and gave them all they wanted. Before a big 4th quarter from Austin, Decatur had cut the lead down to 2. The atmosphere for the game was great and there wasn't an empty seat in the house at Calhoun. This game is easily a must-see matchup each year for hoopheads in the state.