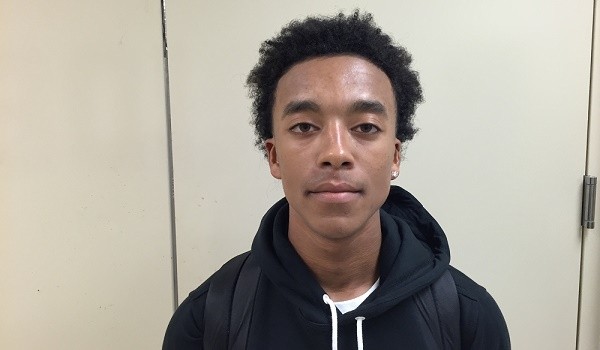 The 33rd annual Huntsville Times Classic tipped off this week. Each year, it brings together the top teams in the Huntsville area to compete and see who is the top team in the city. This year, a talented J.O. Johnson team emerged as the winner of the tournament, as they defeated Lee-Huntsville Wednesday evening.
Here are the top storylines and performers from a loaded three days of basketball at the Huntsville Times Classic…
POINT GUARDS RISE TO THE OCCASION
Coming into this week's tournament, 2016 Madison (AL) James Clemens guard Trai James was my top point guard in the Huntsville area. It's safe to say he didn't disappoint.
James, a 6-foot point guard, has proved over the course of his high school career that he is more than capable of being a pass-first player. He controls the tempo of the game and sees the floor well, directing his teammates during various points of the game. However, he also has the ability to score when needed – and he did that very well on Monday and Tuesday.
In a lopsided win on Monday, James paced James Clemens with 18 points (7-10 from the floor) and six assists. He also hit four 3's. Tuesday, he had an encore performance of 27 points (six 3's), six rebounds, and three assists. In two showings, he showed both aspects of his game. James backed up my belief that he is the top point guard in the city, but the race is closing in.
Enter Ashton Ray (pictured above). No player did more for himself in the event than the Lee-Huntsville senior point guard. The 5-foot-8 sparkplug provides energy and spunk to a talented Lee roster, and while it took some time for them to get going during a couple of games, Ray stayed consistent throughout the event.
Ray is a blur on the court. Despite his size, he weaves in and out of the defense, getting through creases that taller players cannot. He lives in the lane and isn't afraid to pass the basketball. He has some turnovers, but it's generally because of he sees plays before they happen and others do not. Ray also showed an improved shooting stroke. He scored 15 points, 19 points, and 26 points on Monday and Tuesday while also accounting for 14 three-pointers.
2019 Hazel Green (AL) guard Kira Lewis can play both guard spots as a combo guard, but it's hard not to put him on this list. Surrounded with some of the state's best players, the freshman used the Huntsville Times Classic stage to show the city that he has next – and really, he's already arrived. Lewis has been one of the top freshmen players I have seen in Alabama this season and he has all the makings of a high-major player when everything is said and done.
Lewis, a 6-foot-2 combo guard, is smooth with the ball in his hands. He plays with a high IQ and makes crafty plays all over the floor. The freshmen plays way beyond his years and showed he belongs in the discussion as one of the top prospects in Huntsville, regardless of class.
THE STARS DELIVER
Each year, the best of the best compete in the Huntsville Times Classic. In recent years, Trevor Lacey, Levi Randolph, Jeffrey Moss, Keegan Bell, Richard Hendrix, Rico Pickett, Reggie Ragland, and Rolando McClain all have starred on one of Alabama's biggest high school stages.
Two more big names will be making their ways onto that list in time: 2016 Madison Academy (AL) guard Joshua Langford and 2017 J.O. Johnson (AL) wing John Petty. Both delivered for the crowds this week.
Langford helped lead Madison Academy to the 3rd place game, where they lost to Hazel Green. However, the Michigan State signee did as much damage as anyone to the opposing defenses. In four games, he had point totals of 26, 36, 27, and 25. Not too shabby, huh?
On the other hand, Petty, also a five-star prospect, put an early emphasis on shooting the 3 ball. He drilled several deep 3's each game, as he showcased his deep range and shooting ability. The star junior also entertained the crowd with his play above the rim and highlight dunks.
Alabama had two assistants on hand to see Petty Wednesday evening during the championship game. He told us at the Lighthouse Classic that the Crimson Tide, Auburn, Georgia, and Kentucky were making him a priority on the recruiting front.
OTHER STANDOUTS
J.J. Kaplan, 2016 SG/SF, Grissom: As an on-looking college coach said, it's hard to not like Kaplan. The 6-foot-4 senior plays harder than anyone on the floor each time out, and while he may not do one thing great, he does just a little bit of everything. Kaplan can score, pass, rebound, and handle the basketball at any time. He has a passion for the game not many kids have, and it showed during the course of the tournament. Kaplan was playing for a scholarship, and he justified his right to play at the Division II level. UA-Huntsville and Birmingham Southern are involved in his recruitment right now, and that needs to change.
Javan Johnson, 2017 SF, Austin: Johnson is becoming one of my favorite players to watch in the state, and it centers around his upside. The 6-foot-6 wing oozes with potential. He has great length and size, and, at times, he shows flashes of what he can be with time. The junior needs to add some strength to his thin frame, but he's so smooth and unique with his game. Johnson can hit shots from the perimeter, as well as get to the rim. He consistently makes the correct plays on the floor. I'm buying stock in Johnson as he continues to grow and blossom. Murray State and Middle Tennessee State both had assistant coaches in attendance to see him play this week and both schools have offered scholarships.
Justin Hopkins, 2016 SF, J.O. Johnson: Production, production, production. That's what Hopkins brings to the table. The Samford signee is as consistent as they come. He is a monster around the rim, as he finishes through contact with his upper body strength. Hopkins does the little things that often go unnoticed, but he has a ton of value.
Jamel Cleveland, 2017 PF/C, Huntsville: Heading into the tournament, I had heard about Cleveland. However, this was my first chance to see him play and he made a strong impression. Standing 6-foot-7, the junior has a good set of hands and feet. He moves well on both ends of the floor and plays with a motor. He's very active, leading to double-digit rebounds. The most impressive thing in two viewing from Cleveland was his efficiency. He didn't miss many shots around the rim and proved to be a valuable piece for his team.
Cole Guffey, 2016 SG, Hazel Green: Guffey was a pivotal player in Hazel Green's games, as they captured 3rd place. Truth be told, they wouldn't have even won in the opening game if it wasn't for Guffey's shooting. Each time LaVaergne (TN) made a run at the Trojans, the senior nailed a 3 to distance the lead and give them some comfort room. He hit multiple shots each time out and helped lead Hazel Green to an impressive week.
A.J. McGinnis, 2019 SF, Buckhorn: There's so much intrigue with McGinnis. Right now, he's 6-foot-3 with long, wiry arms and a thin frame. What makes the freshman so special? His ability to hit shots. Monday evening, he knocked down four 3's in the 2nd half against Lee-Huntsville and made his presence known. While he contributes for a young Buckhorn team right now, the best basketball is ahead for McGinnis. He has loads of potential and will grow, expanding his game.