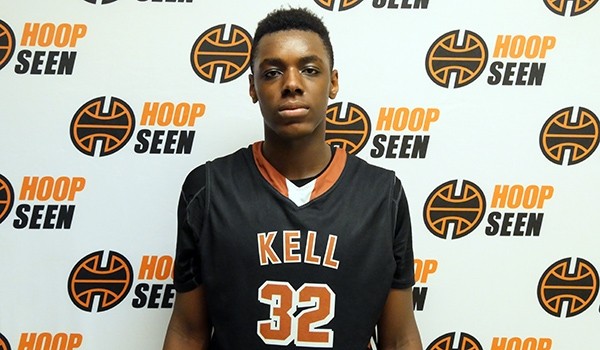 MARIETTA, GA -- It was a full day of basketball at Wheeler High School on Saturday. We look back at the top overall performers from the event. Here is part two of our report.
Malik Burnett, SG, Lee (AL), JR: Burnett provided a lot of scoring power for Lee against a Jenkins team that has become known for their pressuring style of defense. He shot the ball very well from the perimeter, as he is known to do. However, he shined when he got out into transition and made some spectacular plays finishing above the rim and over defenders.
Jared Harper, G, Pebblebrook, SR: Harper continued to do what he has done all year thus far: score the basketball at a high level. The sharpshooting Auburn commit hit shots from three and got into the paint to score the ball. However, where he was most impressive was showcasing his progressing skills as a lead guard. Harper made a lot of plays for his teammates and had the look of a true point guard. He picked his spots well and made the right decisions as to when to score and when to create for others.
Kobi Simmons, G, St. Francis, SR: In a much-anticipated matchup of backcourts against Pebblebrook, Simmons got off to a slow start by his standards. However, when he turned on the switch, it stayed on. He really came through in clutch time in a closely contested game and made all the plays that his team needed from him. He shot the ball very well from the perimeter and was great in a playmaking role as well. And to cap it all off, he got the game winning dunk, that might have electrified the crowd more than any other play all day.
Brian Thomas, PF, Kell, JR: Thomas was one of the most eye-opening performers on the day. He was an eraser on the interior, blocking eight shots and altering seven other shots. Anything that Peachtree Ridge shot in the lane, he contested. He also showed the ability to score the ball on the block with back-to-the-basket moves and hitting the glass. Thomas also ran the floor very well, which led to a couple of big time finishes in transition.
Zion Williams, G, Jenkins, JR: The little left-handed guard was impossible to stay in front of all day. His efforts led a late Jenkins surge to get back into the game against Lee (AL). He was absolutely on fire in the second half, particularly in the fourth quarter, where he scored 23 of his 39 points, getting them in a variety of ways. He was unconscious from three and used the bounce to get into the lane and finish around the rim and draw fouls. He was very impressive.