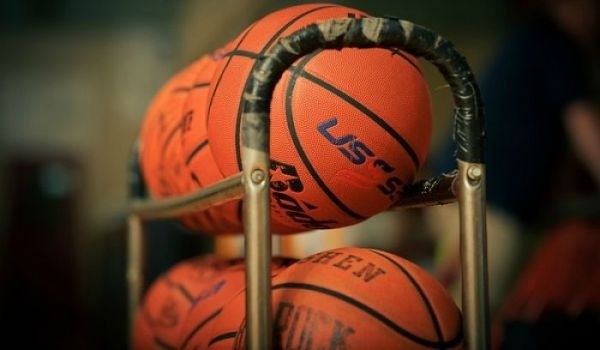 While the majority of you will be indulging greatly on your Thanksgiving feast today, it is the perfect time to recollect on what the past year has brought us and what might loom in the future. Furthermore, we should be even more thankful for the exciting college basketball season ahead of us. Kentucky, Duke, Kansas, and Maryland all look like potential NCAA Champions while such others as Vanderbilt, Michigan State, and Villanova are lurking right around the corner. But, there is a specific group of individuals that might want to be more thankful compared to others.  
BIG BLUE NATION
While a lot has become expected out of John Calipari coached bunches, the fans down in Lexington should be quite thankful today for what the Pittsburgh native has brought to the University of Kentucky. Sure, he took UMass and Memphis to Final Four appearances in the past, but what he has done in such a short time in Lexington is mind-boggling, to say the very least.
In any given year, Kentucky has become known for producing more than just one NBA lottery draft pick along with a top-five team on the playing floor. Again a serious threat to cut down the nets as the last team standing this college basketball season, Big Blue Nation should be even more excited and thankful about next year's crop heading to Rupp Arena. Led by De'Aaron Fox, Malik Monk, and Bam Adebayo, Kentucky again holds the top recruiting class which should bring a championship capable squad on the playing floor and many more future pros within the NBA ranks. Add it all up and BBN is one blessed group this time of the year.
SCOTT STRICKLIN
Many might not know who exactly Scott Stricklin is, yet the athletic director at Mississippi State came under heavy heat after abruptly firing Rick Ray, the former head coach of the Bulldogs basketball program. He swiftly hired Ben Howland and while the on-court product hasn't been so great this year after losing to Southern to start the season before getting hammered by Miami, the future definitely looks bright for those in Starkville.
It will take some time and patience for the fan base of the SEC program along with Stricklin, but the hiring of Howland is already paying major dividends on the recruiting trail. The former UCLA head honcho quickly nailed down the best in-state recruit in recent years with Malik Newman but the 2016 crop looks even better, as he pulled together a top-five group led by Mario Kegler, Schnider Herard, and Eli Wright. The SEC hasn't been known for depth in recent years so it wouldn't be too surprising for the Bulldogs to quickly ascend up the conference's pecking order as one of the serious threats in dislodging Kentucky as the top dog within the SEC.
NORTHWESTERN FAN BASE
Why is Northwestern listed here? Well, the Big 10 bunch has never been able to compete in the NCAA Tournament but it seems like it finally has the proper coach in place for the Wildcats to be led to the special stage. After hiring Chris Collins two years ago, Northwestern has made positive strides each season and while it lost one of its top producers this past fall in Vic Law to shoulder surgery, the future looks mighty bright for what could be.
The Wildcats already sit at 4-1 and have solid wins of Missouri and Columbia in their back pocket. They will have plenty of chances ahead in playing within the gantlet that is the Big 10 Conference but the talent is finally in the cupboard for the Wildcats to escape out of the doldrums of the league and actually play their way into the NCAA Tournament. Guys like Bryant McIntosh, Tre Dumps, and Alex Olah create an excellent three-headed punch and with a solid freshman in Aaron Falzon and high potential signees in Rapolas Ivanauskas and Barrett Benson in the hopper, this year's promising start won't be just a flash in the pan as Chris Collins has put his program on solid ground and as serious threats in the coming years for postseason play.
BERNADETTE MCGLADE
Who is Bernadette McGlade? The commission of the Atlantic 10 Conference. Why should she be thankful? Well, the amount of talent has remained at all-time highs and the future looks very bright. There was plenty of questions surrounding what could happen with the A10 just a few years ago because of conference realignment. It seems that things have cooled off a bit and in any given year, the league is capable of producing a handful of squads that could compete and win a game or two in the NCAA Tournament.
Programs like Butler and Xavier quickly made their exits out of the conference in entering the Big East. However, the Atlantic 10 was able to keep storied programs like Dayton, Rhode Island, and UMass, while also adding such others as Davidson and VCU. Throw in schools like Richmond, George Washington, and St. Louis, and what you have with the league is a wide stretching one geographically with plenty of talent already in the hopper, along with much more coming in the years ahead. Dayton has carried the baton these past few years but with great, young coaches, NBA prospects, and excellent fan bases, Bernadette McGlade should feel quite thankful everyday with the strong nucleus that she has in place on the men's basketball side of things.
WE, THE FANS
Man, what a time to be alive and getting the chance to celebrate this holiday with our family and closest friends! While we have some great food around us today along with football on the docket, the college basketball realm is quite promising with loads of talent, excellent, well-run programs, and competitive games looming.  
There isn't a dominant team like last year's Kentucky bunch and a top tier of five or six teams that were capable of winning it all. Hence, we should have a lot more debates, upsets, and entertaining affairs this year. Throw in the fact that the new rules have brought about quicker-tempoed affairs and higher scoring contests, and it seems this college basketball season will be one that should excite the masses. Future NBA stars like Skal Labissiere, Jamal Murray, and Ben Simmons will take in the spotlight for their only season of college play, while such others as Perry Ellis, Kyle Wiltjer, and Marcus Paige will further cement their legacy at each of their own respective schools. While I cannot wait to see Harry Giles and Jayson Tatum suit up at Duke next year, along with learning of what is to come with Greg Marshall and how long he will stick around at Wichita State, why not be thankful for what we have at the current moment, which is a load of highly talented programs from coast to coast that should bring excitement and entertainment all winter long.