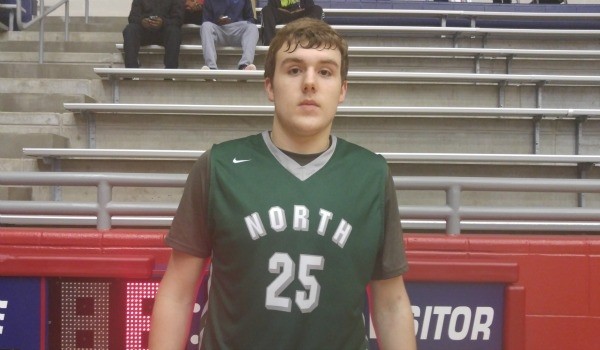 The Thanksgiving Hoopsfest is now complete and some of the best prospects from the Dallas-Fort Worth region, along with a few others from outside of the area, laced up their shoes on the floor at the Duncanville High School gymnasium. There was a lot learned during the two days spent in the Lone Star State and while I won't touch on the epic battle between future Kentucky lead guard De'Aaron Fox and top-50 guard Andrew Jones, it should be noted that Justin Young has already detailed it perfectly in an earlier post. However, there was still enough information gathered that made the stroll down south worthwhile.
TRAE YOUNG HITS NEXT LEVEL STATUS
For one reason or another, there have been questions pertaining to Trae Young and his overall standing as a top-end recruit in the 2017 class. His resume is as good as it gets for a junior in high school and after a quality summer spent on the Nike EYBL circuit alongside five-star wing Michael Porter, the 6-foot-1 guard seems more than comfortable in being 'the guy' for his Norman North bunch.
Many have placed a giant rift between Trevon Duval and the rest of his peers as the top point guard prospect in the 2017 class. Sure, the API star is a very special talent who blends a mix of explosiveness and an improving skillset into being labeled a potential one-and-done guy at the next level. However, the two performances that Young put together in Dallas displayed continued progressions with his game, a quicker first step and control of his gears, and a better understanding of how to create for others and also score the ball below the 3-point arc. A lethal outside jump shooter who can fill it up in a hurry, Young hasn't stopped getting better and has expanded his game each and every time that we have been able to place an eye on him. The son of former Texas Tech star Rayford Young, the junior leader is now making an argument for who really is the best point guard in the 2017 class and as his body catches up to his overall skillset, the overall debate might become that much more intense.
RJ NEMBHARD DEVELOPS SKILLSET
While he didn't have the most successful of travel seasons this past summer in regards to his Nike Team Texas bunch securing wins, RJ Nembhard was still able to cement himself as a prioritized recruit throughout the south and furthermore, throughout the entire nation. With ties back to the west coast but playing out his high school ball at Keller High School in Texas, the 6-foot-4 guard has a vast array of skills in the backcourt of the floor.
A giant holdup in the past has been surrounding Nembhard's outside jumper. However, the junior standout nailed two confident and good looking 3-point shots this past Saturday and in doing so, answered some of the questions about what he can and cannot do. He has great size out top and is actually best used on the basketball as a quality sized lead guard. Throw in his deceptive athleticism at the basket, an elite feel and pace to his game, and an optimistic vantage point in any given contest, and what you have with the Keller star is a top-50 guy in 2017 who noted that he is being recruited the hardest by the likes of Texas, California, Baylor, SMU, and Syracuse.
ALWAYS ROOM FOR SLEEPERS
While soon to be household names like De'Aaron Fox, Andrew Jones, and Trae Young all suited up and many knew what to expect from each, it was still refreshing to find a couple of unheralded prospects playing their tails off and on both sides of the basketball. Although programs like Kentucky, Duke, and Kansas might not be in the cards for some of these guys, it still doesn't take away from their value at the next level.
With a constant need for guys that can shake off added ball pressure in the backcourt and also score the ball in various ways, Alex Vilarino displayed heavy amounts of production, quality decision-making abilities, and the skillset that should create for a fine recruitment this winter. The Texas native has yet to take any official visits and hasn't received as many offers as he should have to date, yet the unsigned senior guard cemented himself as one of the better facilitators and floor generals down south this weekend.
A very minimal recruitment is at hand with Isaac Beal but that should not be for much longer. The 6-foot-6 jumping jack competes with a high level motor on each and every possession and while he doesn't have the most polished of skillsets, the Arkansas native is still capable of contributing on the stat sheet where he finishes on the break, blocks shots at the basket and with either hand, and can even step out and knock down the mid-range jumper with his feet set.
Teaming up with Trae Young on the talented Norman North bunch out of Oklahoma, Cameron Martin was a steady big man in both of his outings at Duncanville High. The 6-foot-8 center is a nuisance on the glass where he has great hands and touch in the lane, and also possesses quality grades in the classroom. Add it all up and the junior center might just become a highly coveted recruit throughout the south in the coming months.