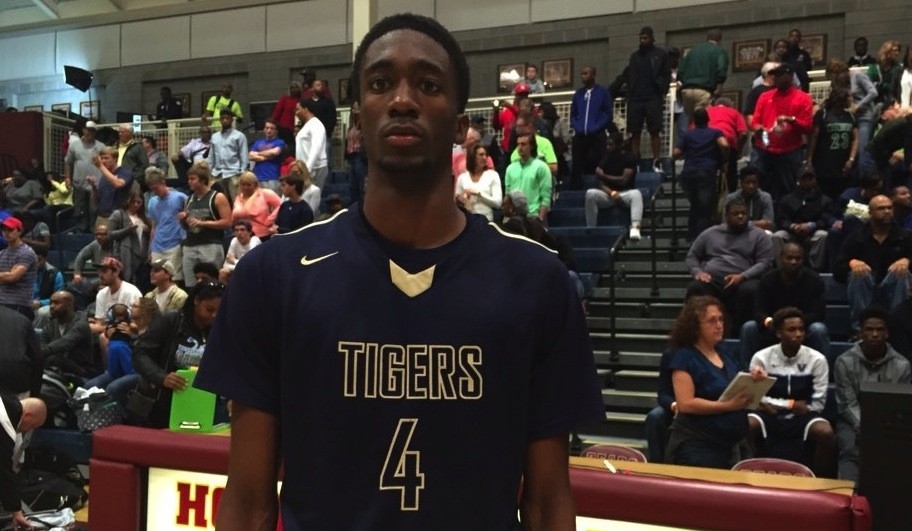 ATLANTA, GA - Holiday Hoopsgiving was one of the most anticipated events in Atlanta during the high school basketball season, and day one did not disappoint whatsoever. With a field full of talented teams and players, there was a lot to take in. Here are a few of my thoughts on the day that was:
·      East Jackson's Travis Anderson continues to show why he is one of Georgia's best 2018 guards. Playing back at his old stomping grounds, Anderson poured in 31 points, shooting the ball well from deep. I see a little bit of former Wheeler point guard Phil Taylor in his game.
·      There were moments in the Covenant Christian/Potter's House game where Udoka Azubuike and Chris Agbo had fights for position, which was like watching a heavyweight fight. Very fun.
·      Outside of Josh Jackson, I'm not sure there's a better uncommitted player than Udoka Azubuike. He is a complete game changer with his presence in the middle. Huge, powerful, intimidating.
·      Covenant PF Martins Igbanu continues to get the job done, this time in a gritty, physical game. Igbanu showed a lot of toughness by mixing it up, grabbing highly contested rebounds, and playing strong resulting in a double-double. He also made a living at the free throw line.
·      I'm ready to throw Greenforest into the conversation for best backcourt in Georgia. Yes, I said backcourt. Justin Forrest has played very well to start the year, running a great point, distributing the ball, and picking the right spots to score. John Ogwuche continues to score the basketball at a high level. It seems like he always ends up in double figures no matter what.
·      Greenforest junior center Ikey Obiagu has been known as a defensive force since his emergence this spring. However, the 7-footer showed a ton of improvement offensively with a number of solid moves and finishes on the block. If he is consistent with this type of offensive performance, he could be scary good.
·      The best matchup of the day was between McIntosh's Jordan Lyons and Douglas County's Brandon Robinson (pictured above). They went at each other almost the entire game, going back and forth scoring the ball. Lyons ended with 34 points, while Robinson had 33 and escaped with a win.
·      College coaches: McIntosh unsigned senior point guard Will Washington should be a name to remember over the course of the season. Explosive floor general is still being very under-recruited in my opinion. MM & LM's should give him a look.
·      Westlake wing Chuma Okeke has had a great start to the year, showing that he is a true five-tool player and makes a lot of plays that help win basketball games.  He will be a big time glue-guy and win a lot of games at the next level.
·      Jamie Lewis has solidified himself among the top point guards in the class of 2018. The strong-bodied guard is always in attack mode, looking to put the ball on the floor and score it. He finishes well around the rim with both hands and also effectively employs the pull up jumper.
·      IMG Academy has a stud in sophomore forward Emmitt Williams. Williams is a freak athlete and very strong physically. He is always around the rim making plays: scoring, rebounding, and altering shots. He also runs the floor very well and can provide some entertaining finishes in transition.
Day One Top Performers
Travis Anderson, East Jackson
Udoka Azubuike, Potter's House
Ikey Obiagu, Greenforest
Baybe Iyiola, Greenforest
Jared Harper, Pebblebrook
Brandon Robinson, Douglas County
Jordan Lyons, McIntosh
Chuma Okeke, Westlake
Jamie Lewis, Westlake
Emmitt Williams, IMG Academy