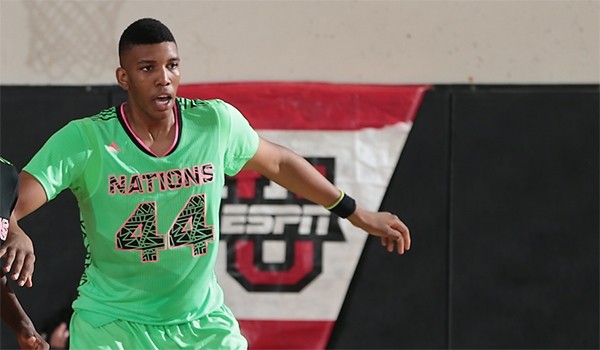 2016 Bartow (FL) power forward Tony Bradley has been one of the most consistent big men over the past year. That consistency and production has put him on the top end of national rankings, and, more importantly, at the top of college coach's lists.
While things are still coming together for Bradley, plenty of schools are hot on his trail.
"North Carolina, Kansas, Alabama, UConn, Miami, Auburn, Vanderbilt, Florida, Florida State, NC State, and NC State are really involved right now," Bradley told HoopSeen.com.
Many people have pegged him to North Carolina. However, the 6-foot-8 big man says he is taking his time with the process.
"I'm open. I haven't really started narrowing my list yet. No one is sticking out."
Bradley has a plan in mind going forward. He will cut his list down and then take his remaining official visits. He took an official visit to Chapel Hill in the spring, leaving him with four more visits to go. However, he isn't sure about the timetable for cutting his list.
Another school that is beginning to gain traction in the public eye with Bradley is Alabama. Shortly after announcing his commitment to Alabama, 2016 shooting guard Terrance Ferguson started recruiting the four-star big man via Twitter.
"Yes, [Terrance's commitment makes Alabama] a little bit [more intriguing]," he said in regards to Ferguson's commitment.