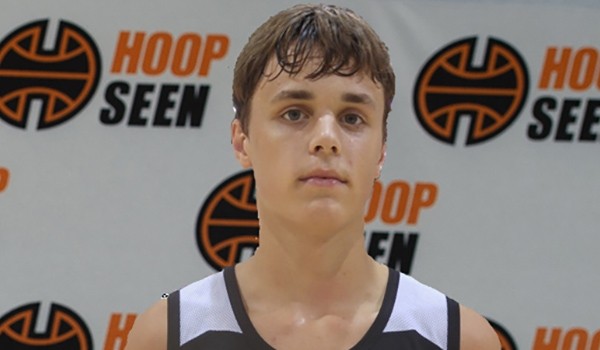 One fast-rising name in the 2018 class recently picked up an offer from Purdue during his quick stay in West Lafayette at the program's elite camp Saturday. Things seem to just be on the cusp of breaking out and with more work and patience taken with him, Robby Carmody could establish himself as a top-100 recruit within the sophomore ranks.
A native of Pittsburgh, Pennsylvania, the 6-foot-3 guard has the upside and broad range of contributing skills that should allow for a range of schools in getting involved with him. While early on in the process, Carmody is already taking the roundball seriously as he gave up playing football this fall, a sport that he excelled at greatly during his freshman campaign last year. His father spoke with HoopSeen on where things stand with his short-term future. "He recently just gave up football so he has been in the gym a lot. He just wants to keep improving his overall game and help Mars win games."
Playing for his father, Rob, at Mars High School on the boys' basketball squad, Carmody has continued to polish his ball skills. His outside jumper has gotten a lot more consistent from off the catch, his body has expanded and gotten stronger, and his explosion at the basket is good enough in putting a defender on a poster with the highlight jam. Still far off from any college decision, the father of the rising star noted what will be important in selecting a college home. "He wants a school with good academics, a place that fits his playing style, and where he feels is right for him."
Suiting up for the Ohio Basketball Club 15-under group this past summer alongside such other quality recruits in the backcort with the likes of Coryon Rice and Dwayne Cohill, many programs took note of the Pennsylvania native as Duquesne, Penn State, Cincinnati, and Xavier all offered Carmody before receiving another one from the Boilermakers on Saturday. "It is kind of mind-boggling. It has been very humbling and he knows how blessed he really is," the sophomore's father noted on the giant uptick with his recruitment and offers.
Headed to West Virginia this Saturday for an unofficial visit, Robby Carmody is definitely one to keep tabs on as the next man up in representing the Steel City on the hardwood.