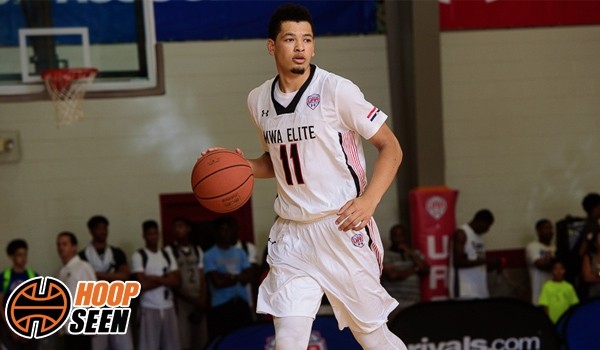 SUWANEE, GA --2016 Henderson (NV) Findlay Prep guard Skylar Mays had a nice summer on the Under Armour circuit with MWA Elite. He was fantastic at the UA Finals, as he displayed his full arsenal and game. As expected, several high-major programs are tracking him closely.
"I have offers from Baylor, LSU, UNLV, Tulsa, Memphis, Oklahoma State, Iowa State, and Wake Forest," Mays told HoopSeen.com. "Wisconsin, Wichita State, Cal, and Stanford are showing interest."
At one time early in his high school career, Mays was committed to hometown LSU. While there is still a chance he ends up there, two other schools are working hardest for his services right now.
"Baylor and UNLV are making me a priority."
Both schools are intriguing to Mays. Baylor's up-tempo offense and style of play and UNLV's proximity to Findlay Prep are things that will make him take a look at both schools closer in the future. He expects to take visits to both schools in the future.
"I love the way that I could fill a role at Baylor. I love how they do ball screens and the have a great front line this year. They always have a good group of guys."
"I like that UNLV plays up-tempo. Honestly, I don't know a lot about the program itself, but I know I will get a better look at it when I'm at Findlay."
Playing with Findlay Prep will only enhance his stock and exposure to college programs. New opportunities are there for the four-star point guard.
"I'm definitely excited about the competition. Going against D-1 guys every day and competing for a national championship, you can't beat that. I'm ready to go in and win a championship."