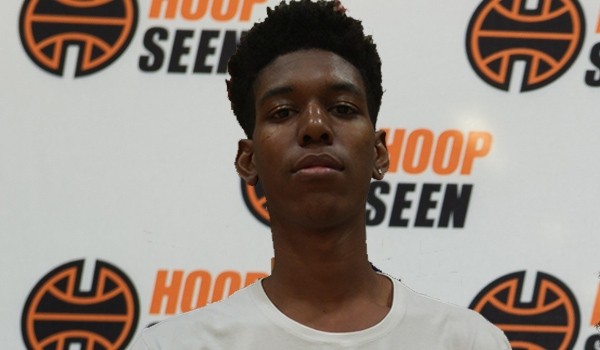 If you can be a slept on, top-30 recruit, then Juwan Durham is it. The 6-foot-10 mobile and agile forward tore his ACL back in February but still has been able to keep a fluid recruitment with a few visits and in-homes planned in the coming weeks.
I was able to see Durham for one of his last games before his went down with the terrible injury last January and in it, the Tampa Prep forward was sensational. He eclipsed 20 points and 20 rebounds in the contest against a very talented Arlington Country Day squad and showed off all of the physical tangibles and upside that might make him worthy of being an NBA-worthy draft pick down the road. Jordan Fair, his travel coach for the Team Breakdown squad, spoke on what his ceiling could be. "Before he was injured, he was a projected McDonald's All-American. I think he has a chance to be a pro."
Getting close to gaining his clearances for on-court activities, Fair gave insight on how he has handled the entire time off the floor. "He has been fantastic with his attitude. He has taken it very seriously."
Fair went further in speaking of what the Sunshine State native can bring to the next level. "He is a high level rebounder with an incredible skill level and feel for the game." Think an Amile Jefferson-type with even better ball skills and greater length. Durham operates the high post superbly well and can score with his back to the basket, and in facing the rim as he can hit mid-range jumpers with consistency.
Entering his senior campaign, Durham as two official visits planned in the coming weeks:
August 28: Connecticut
September 18: Miami
In between the officials planned, coaches will be able to give in-home visits to prospects beginning on September 9, of which Durham will host to schools:
September 9: Miami
September 10: Florida
Still a bit of a ways to go before Durham commits, it would seem as if the Tampa Prep star could see an even more heightened recruitment in the coming weeks, especially in getting back onto the floor and showing the college coaches how valuable he is and will be at the next level.