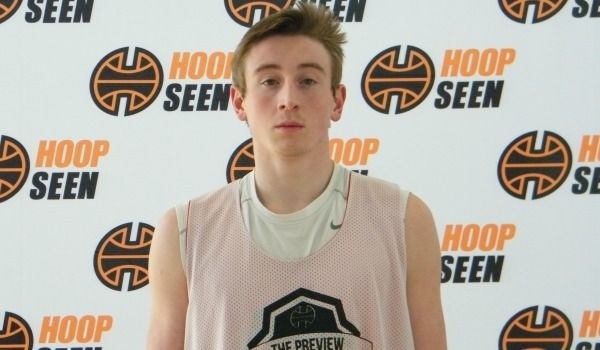 The recruiting dominoes are beginning to fall. Friday afternoon, 2016 Cold Springs (AL) shooting guard Triston Chambers made his college choice, as he elected to commit to Samford.
Samford head coach Scott Padgett has made Chambers, practically an in-city kid, one of the biggest priorities on the recruiting trail since taking over as head coach last year. In the end, the staff's high interest paid off.
"Samford offered me the first day they could. I remember it last year. It was Father's Day. Ever since then, they have been on me hard," Chambers told HoopSeen.com. "They've been to every AAU game for the past two years."
There is plenty of opportunity for the 6-foot-2 guard at Samford. He sees a chance to play right away as soon as he steps foot on campus.
"One of the biggest things for me was coming in and playing right away, and I think Samford gives me that. Coach [Scott] Padgett has been telling me he needs a 3-point shooter and someone to make plays. I feel like I fit in really well and I can play a lot of minutes and contribute early in my career."
Chambers reeled in a number of scholarship offers this season playing with the Bledsoe Ice, funded by NBA point guard and Birmingham product Eric Bledsoe. He chose the Bulldogs over scholarship offers from Mercer, Troy, and UAB.
"I had a great AAU season and I loved every minute of it. Our team was really good. We ended up being 37-5 on the year. It was also a great experience to work with and learn from a guy like Eric Bledsoe. He took me under his wing and helped me a lot. I'm blessed to have had the opportunity to work with him," Chambers explained.
Chambers joins a solid 2016 class thus far for Samford. They also have commitments from wing James Boone and point guard Josh Sharkey.
"I'm definitely going to try to recruit a couple of other players now. Justin Hopkins and I are good friends and I know he has a Samford offer, so I'll definitely be calling him. John Pettway is someone I played AAU with, so I'll be in his ear too."