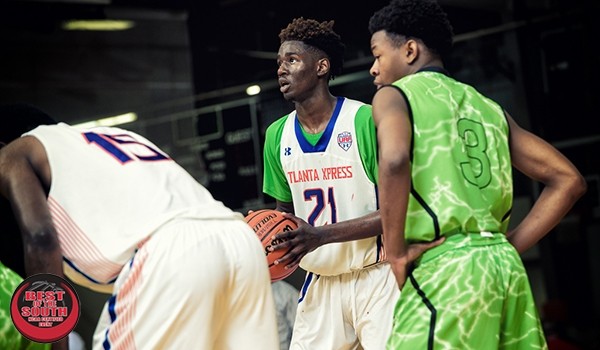 By Kory Keys
Atlanta Xpress prevailed over Brookwood Elite 64-50 to take home the 15U division Best of the South trophy.
The prevailing theme was simple, though: Khavon Moore.
Moore took him the division's MVP honors after a phenomenal weekend, including 8 points in the championship game. Many feel Moore is Georgia's top prospect in the 2018 class.
"That's something that motivates me to keep working," Moore said.
Aside from Moore's play, Atlanta Xpress got strong performances from Anquavious Pollard with 14 points, Tony Johnson with 12 points, and Isaiah Kelly with 9 points, respectively.
Brookwood Elite was led by was led by high-flying guards Luguentz Dort and Kentebe Farquhar who both scored 16 points apiece.