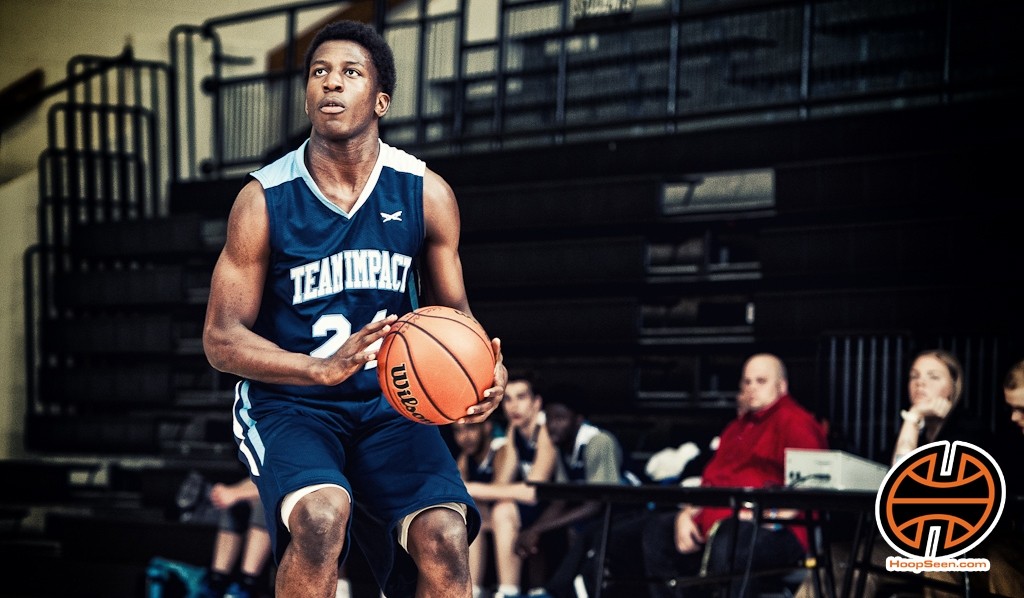 The Georgia Cup series is a great place for lesser-known players to gain their way onto our radars or move higher on the HoopSeen player rankings. Team Impact and Allatoona guard Ephraim Tshimanga was arguably the most notable player of this year's Georgia Cup circuit.
Tshimanga made his way onto our radar during the high school season, which saw him as well as Allatoona enjoy a lot of success. However, this spring he proved his case that he belongs in the conversation among the top 2016 guards in Georgia.
Tshimanga is a guard that can play both on and off the ball and makes a lot of plays that can impact a basketball game. He really earns his stripes on the defensive end of the floor, where his basketball instincts allow him to deflect passes and come away with steals. On offense, he uses his sneaky quickness to get to the rim where he uses creative footwork to finish around defenders. He has also shown the ability to be a good shooter from deep.
One of the most intriguing qualities about Tshimanga, however, is his knack for winning ballgames. He was a large contributor to a state runner-up Allatoona squad and has led Team Impact to three championships in HoopSeen events this spring.
As the summer continues, he is a player for coaches to keep an eye on.