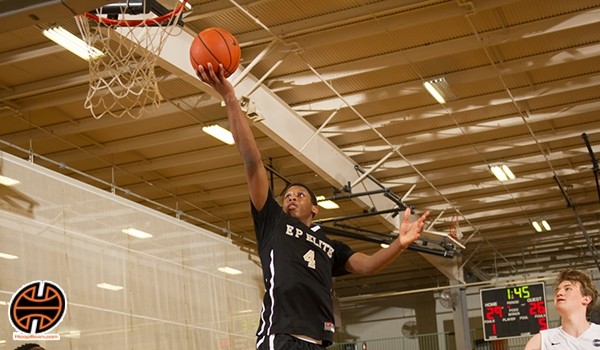 Year after year, Louisiana produces talented basketball prospects that fly under the radar. However, 2017 Natchitoches (LA) Central wing Brandon Rachal is already starting to make college coaches recognize his talent.
Rachal, a 6-foot-6 small forward, burst onto the scene at Bob Gibbons in May with Elfrid Payton Elite. He proved he was a high-major prospect, as well as a prospect deserving of a national ranking and name. Since then, there has been no looking back for the talented do-it-all wing. He started his story at #Gibbons.
Rachal followed up his #Gibbons performances with big weekends in Houston and Minneapolis on the Nike EYBL circuit during the month. Arguably his best performance of the spring came during Memorial Day weekend in Minneapolis, as he logged a 29-point, 14-rebound game.
It seems like scholarship offers roll in daily for Rachal. Since Bob Gibbons, Kansas State, Tulane, Louisiana Tech, UMass, and Wake Forest have extended offers. His grades will bring even more schools in, too.
The Louisiana native has a nice, well-rounded game. He does a little bit of everything on the court. At his size, Rachal can score, pass, and rebound with some of the best wings in the 2017 class. He will prove that at the prestigious Nike Elite 100 Camp in June.
As Rachal continues to make his splash on the national basketball scene, just remember this: his story started inside SSA.
Who's next?