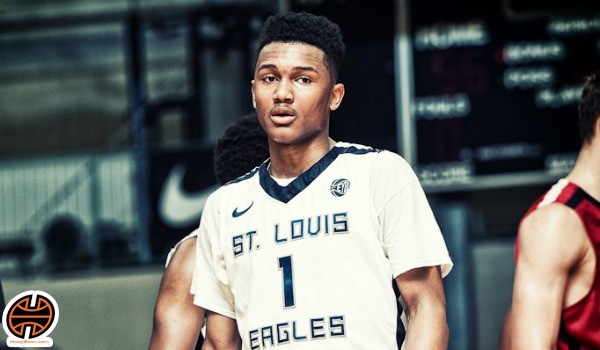 Nike Memorial Day Classic brings all kinds of talent to Atlanta and Suwanee Sports Academy for the long weekend. After a great day of seeing players of all styles, classes, and abilities, here are a few notes:
South Carolina Hornets Shine
The 16U South Carolina Hornets first caught the HoopSeen staff's eyes at Bob Gibbons earlier in the month. They really showed out today at Nike MDC. The leader today was 2017 guard Devontae Shuler, who was electrifying in transition. Joining Shuler were 2018 wing Zion Williamson, who really began his story at Gibbons, and 2017 forward Jaylen Quick, who is built like a brick house. Between the three of them, the Hornets have a very impressive three-headed attack.
Bagley Backs the Hype
Some analysts and evaluators have touted WACG 2018 wing Marvin Bagley as the best freshman in the nation. Bagley came out and proved himself with his play today. Showcasing a very complete offensive game and scoring from all levels. Bagley was phenomenal in both games today for WACG.
Freshmen Show Out
The class of 2018 was very well represented at the Nike MDC. As mentioned above, Marvin Bagley was the leader of the class, but he was joined by a number of players. Team Final's Cam Reddish, E1T1's Silvio De Sousa, South Carolina Hornets' Zion Williamson, and WACG's Drue Drinnon all played very well in the 16U division.
Collin Sexton's Good Summer Continues
Southern Stampede 16U guard Collin Sexton has had a very impressive summer so far. After a great showing at Bob Gibbons, Sexton kept his run going at Nike MDC. He showed the ability to be locked in on both ends, communicating and playing very hard. He also continued to score the ball well both getting to the rim and shooting form the perimeter.
Brandon McKissic Impresses
Saint Louis Eagles combo guard Brandon McKissic played very well at Nike MDC, showing that he could be a guy to make his way onto the national radar in 2017's class. McKissic played with great tempo and showed that he can kick it into another gear and finish at the rim. He will be a name that coaches should keep tabs on in 2017.