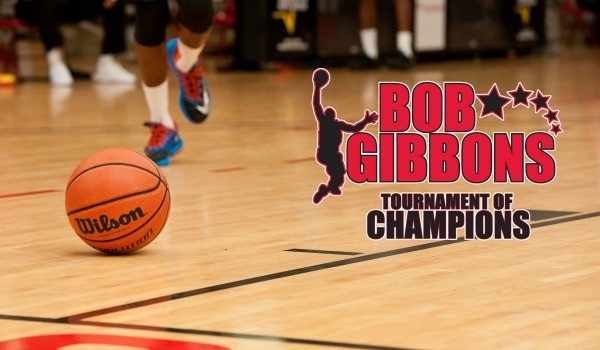 By Kory Keys 
The 16 and under division of the HoopSeen Bob Gibbons Tournament of Champions is loaded this year. So, opening up at Lambert and watching the up and comers made a lot of sense to get things started. 
- Southern Stampede's Collin Sexton (Hillgrove) keeps impressing me every time I see him. At 6'1" he's quick and smooth with the ball. Sexton claims offers from Ole Miss and Tulane to go along with interest from Georgia, Virginia, Stanford, and Clemson.
- Demiere Brown (Hiram) was another interesting prospect from Southern Stampede. He's a 6'4" lefty that moves well and is active on the glass. He's a strong kid that I want to see more of this weekend.
- AZ D1 Nation had an interesting squad. They worked well together and spread the ball around efficiently. 2017s 6'3" Terrell Brown (Basha) and 6'9" Sean Dunn (Brophy College Prep) are two guys I'm keeping on my radar this weekend. 
- Florida Elite Banks' Chol Marial (West Oaks Academy) is going to get a lot of attention this weekend. He's a 7'2" eighth grader competing up with the 16Us. Not only that, he does things I didn't expect from a kid his size and age. 
- Thinking on it, I liked the make-up of M.O.A.M. They were led by two 2018 prospects playing up this weekend: 5'11" Samir Stewart (Coral Springs Christian) and 6'5" Elijah Weaver (Florida Air Academy). Stewart dropped nearly 30 in a win over EOTO.
- River City Reign Team Iverson were a tenacious group in their opener and it started with 2017 guard Mario Haskett. He's a 6'1" lead guard with good quickness and vision. He can get a shot up, but I want to see more consistency there. Having said that, I see why low-majors have already offered.
- If you've followed our work lately you know we at HoopSeen love Southeast Elite FL's Terrell Turner, Wyatt Wilkes, and Chaundee Brown. Without Brown this weekend, I noticed another nice player on the roster: Malik William of Dr. Phillips. He's 6'8" with good shoulders and movement. The most impressive skill I saw on Friday night wasn't a basket or a blocked shot, it was a one-handed outlet pass off a rebound to Turner for a lay-up. Keep an eye on this one.
- Some sleepers: Tolu Jacobs (Georgia United Black), Trae Higginbotham (Georgia United Black), Josh Linder (Atlanta Xpress), Kelvin Simeon (Team Forrest), and DeMarcus Lampley (Georgia Kings).