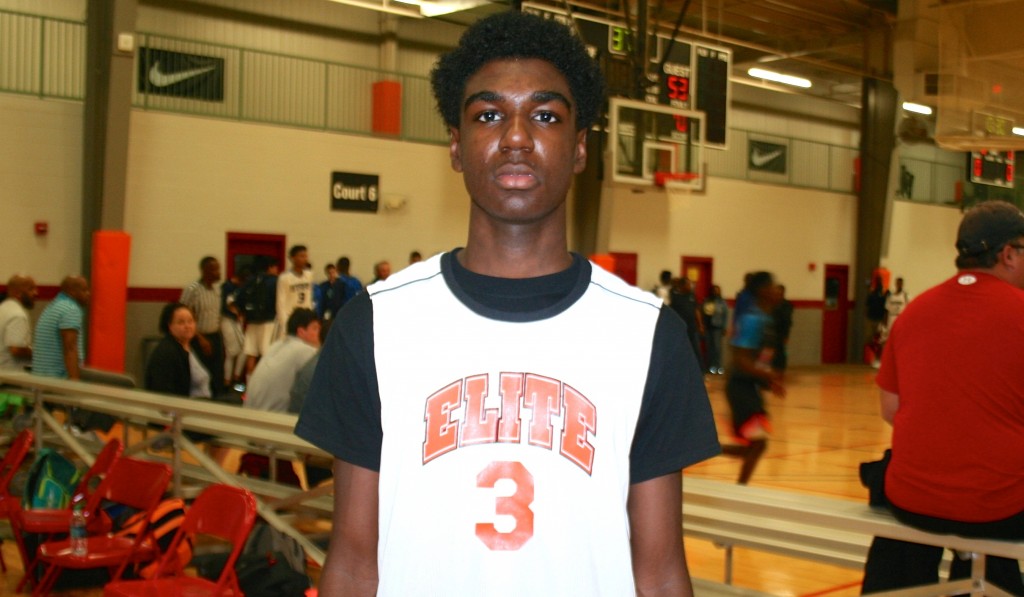 By Kory Keys
Chuma Okeke's Rise
I first saw Chuma Okeke at the Elite Preview just a few weeks ago and was automatically impressed. After this weekend, color me convinced. Okeke displayed a savvy ability to score off the dribble nearly at will. His pace when attacking the rim was extremely impressive. High-majors are already knocking on the door for the 2017 prospect and I wouldn't expect that to slow down any time soon.
Coming Out Party: Kira Lewis
I generally try to spot a nice prospect or two at the 14U level, but I think I might have stumbled upon more than that in Albany a Elite Tigers' Kira Lewis (pictured above). Lewis is already 6'1" and possesses a smooth floor game as a point guard. The Hazel Green, Ala. native projects to being a stud prospect in the future.
Atlanta Xpress Stout at the Top
The 17U Atlanta Xpress grabbed the Blue bracket championship while the 16U squad finished as the runner-up in theirs. Both of these teams were loaded with Division I talent. Chris Lewis, Kevon Tucker, Aaron Augustin, and Marquez Callaway stood out for the 17s while the 16s featured MJ Walker, Rashaun Hammonds, Mike Durr, and Dalvin White. You could make a case that both of these teams will compete for the Under Armour Nationals crowns.