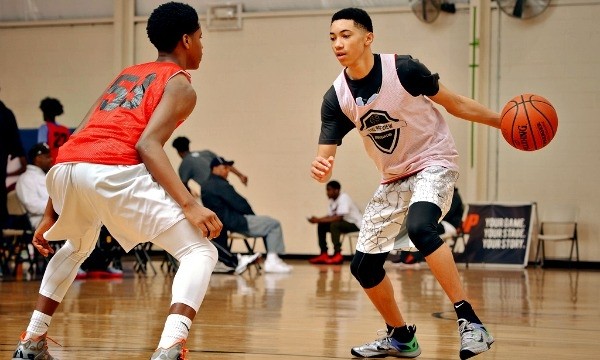 The Georgia Cup is a great platform for our HoopSeen.com staff to take a good, long look at teams and players. Justin Young empties his three takeaways from the weekend.
It was a terrific weekend of work for the Georgia Stars of all age groups and in multiple events. The Stars took care of business in the 15 and under division, winning the entire thing in overtime in a terrific game against the Georgia Phoenix.
I'm curious to see the development of guys like Lance Thomas and Jordan Goldwire in April and into the summer. Both Norcross players can be go-to guys for the always steady Blue Devils. Both guys showed off their intriguing skill sets at various times at the Georgia Cup. Thomas could be a national prospect. It is just a matter of when. He was terrific at the Elite Preview. I mean terrific.
Goldwire is coming into his own and has been incredibly efficient this spring. He stepped right into the Elite Preview and played well. At the Georgia Cup, he knocked down shots, played smart in the backcourt and, most importantly, was consistent. If you are anything in April, be consistent. He's that.
Charlie O'Bryant from the Georgia Phoenix and Greater Atlanta Christian had a great showing against the Georgia Stars 15U squad in the 16U championship game. The long and lean 6-foot-7 forward showed a nice face-up touch on the baseline and from the wing. He ran the floor and finished well. The class of 2017 prospect rebounded well, too. You can see his confidence growing from one Georgia Cup event to the next. He was one of the best surprises of the weekend.
 I was intrigued by the 15U teams of the Atlanta Celtics and Atlanta Xpress. Both teams are long, athletic and big. There's good size at every position with these teams. I added a combined nine names to my depth chart for the college coaches from these two programs. That's why I love the Georgia Cup. (For the record, our next #GACup is April 17-19 at SSA Cobb.)