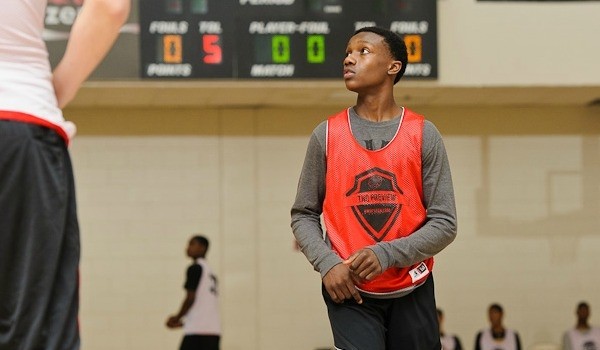 Pebblebrook currently sits at the top of our Power Poll Top 20 overall poll. The majority of last year's AAAAAA Final Four team return to the Mableton school and over the summer, local product Jared Harper transferred to PHS after a strong freshman campaign at Mount Vernon.
He gives the Cobb County team a major perimeter presence and an offensive weapon to keep teams at bay. Harper opened the season with a bang, hitting seven three-pointers for the Hawks in an impressive win over Huntsville (AL) Lee.
Harper is one of the best shooters in the Peach State and instant offense. Pebblebrook will be back at on Saturday for a prime time game against Laney, the No. 7 overall in Georgia. The match-up will pin some of the best backcourts in the state against each other.
Harper said he can't wait. Neither should basketball fans in the Deep South. Pebblebrook's unselfishness allows guys like Harper free looks for threes.
"I love playing with this team," Harper said. "Nobody cares about points. We just care about sharing the ball and playing well together."
After a strong showing at the Nike Peach Jam, Harper racked up the scholarship offers. To date, Ole Miss, Kansas State, UAB, Old Dominion, Richmond, Chattanooga, MTSU, Brown, Arkansas State, South Alabama, Kennesaw and Penn have tendered a free ride while Auburn, Clemson and Creighton remain actively involved in the process.
Harper said he has visited Auburn, Clemson, UGA, Richmond and Old Dominion and a winter trip to Penn is in the family's plans.