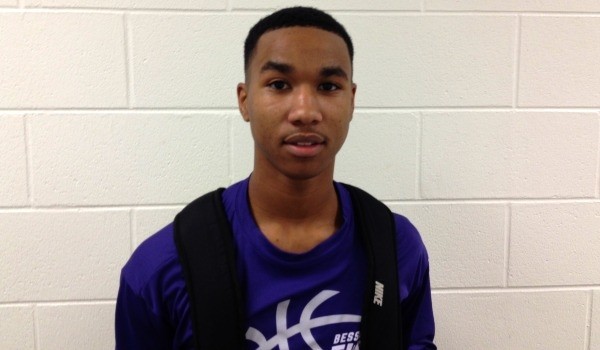 HOMEWOOD, Alabama -- It's always nice to be the Cinderella story.
Last season, Bessemer City reached the Final 4 in Class 6A as a bit of an unknown team. Behind solid play from All-State point guard Micah Fuller, the young Tigers made noise in Alabama's toughest classification.
Fast-forward to this season and many of last season's pieces still remain for Bessemer City. Fuller, a 2016 guard, still runs the show for the Tigers; they still remain in 6A, whereas the majority of their competition from last year moved up to the newly assembled 7A. However, one thing is different for this Tigers squad.
"Our coach has been telling us, 'we're here now. Everyone knows about us. We have to come out and play hard every game, knowing we're the team with a target on our back,'" Fuller told HoopSeen.com following his first game at the Steel City Invitational on Friday.
The 2014-15 season will bring new challenges to Bessemer City, but so far so good for a squad that is led by a handful of juniors. The Tigers have already eclipsed the 10-win mark before Christmas.
"The season has been pretty good so far. We're coming along good," Fuller explained. "Individually, I would say I have played pretty good, too. I give it all to my team though. They trust me with the ball in my hands and give me freedom."
That so-called trust Fuller refers to was evident on Friday, as the junior nailed a deep three-pointer in mid-transition to tie the game at 60 with 40 seconds left in regulation against a talented J.O. Johnson team. A miss would have put the Tigers in a tough situation to make a comeback. Nevertheless, Fuller's big shot propelled Bessemer City into overtime, where they lost 75-69.
Despite the loss, the story from this game centered around Fuller. The 6-foot junior finished with 20 points, including three three-pointers. He shoots the ball very well from the perimeter and facilitates well within the offense. Fuller did a great job of controlling the tempo of the game and doing things his team needed to win. He consistently averaged 20 points throughout the tournament, along with some assists and rebounds.
Samford, TCU, and Murray State are the schools currently keeping tabs on Fuller. Any low to mid-major program in need of a point guard would be smart to give this kid a look in the future.
While everything is going well for Fuller and his team right now, he has big expectations for this season following last year.
"My number one goal is to win a state championship. I want to get my team back to where we were last year."