UGA lands two Top 10 in-state recruits
Jordan Harris and Tyree Crump have been planning on a double commitment to Georgia for quite some time. So when the opportunity presented itself for the class of 2016 guards, they jumped on it.
Georgia assistant coach Phillip Pearson was in South Georgia on Tuesday, the first day of the live recruiting period in season, to check in on the juniors.
Together, they knew they were ready to commit to the Bulldogs. They jumped on the chance and called UGA head coach Mark Fox and committed.
The cousins and are two of the better scorers in Georgia's loaded 2016 class. Harris helped put Seminole County back on the map in Class A after nearly two decades of irrelevance in Peach State basketball.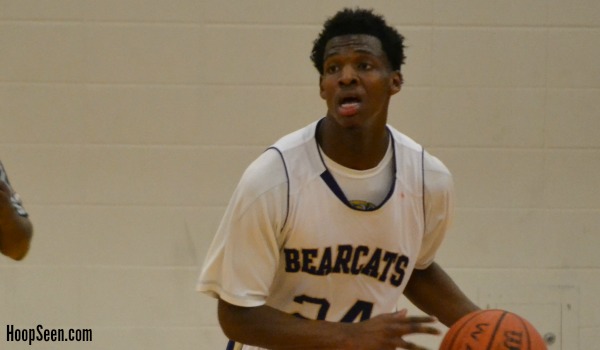 Crump has been one of the most consistent scorers in Georgia since suiting up for Bainbridge as a starting freshman. He's one of the very best off the bounce and can knock down jumpers with the best of them.
Together, the 1-2 punch gives the Bulldogs a nice foundation of offense for the future. The two are the first juniors in the state to commit to a school.

Harris said picking the SEC school was easy when it came down to it.
"The love from UGA is crazy not only from the coach but from the players and students," Harris said. "The great academics got me.
"Tyree is my brother and we know each other real well. We feed off each other's chemistry."
We've covered the two for quite a while. Our staff traveled south to see them play each other at the start of the 2014 calendar year.