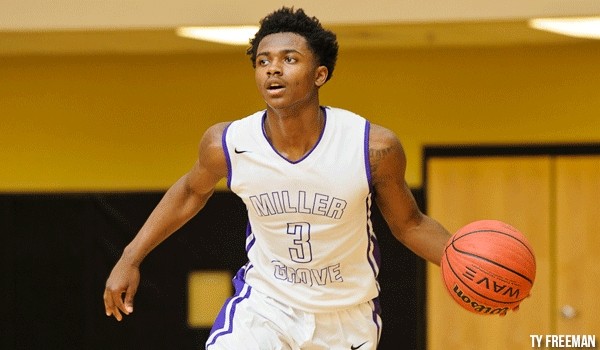 Georgia's top full-time point guard regardless of class Alterique Gilbert is a popular player with head coaches this week.
UGA posted up the entire staff at Miller Grove to watch Gilbert, a class of 2016 prospect, work out. Memphis head coach Josh Pastner has stopped in and Maryland head coach Mark Turgeon will be in to see Gilbert on Thursday.
Georgia Tech Florida State and Texas A&M have already been in this week. Miami and Stanford will be in on Friday.
College basketball coaches could return to the road to see players, evaluate and meet with prospects beginning on Tuesday.
Gilbert pilots the Miller Grove program and was our Class AAAAA Player of the Year last season. He already has a pair of state championships under his belt as a two-year starter.