Best of the #UAAFinals
The Finals presented by Under Amour started as a Final Four conversation in Atlanta a couple of years ago. The vision was executed and took to the floor of Suwanee Sports Academy last week. All things considered, the event was a raving success.
Stars were everywhere. So were the who's who of college basketball. As I look back at my notes and the suggestions of our HoopSeen.com staff, here are the 10 players that performed and impressed the very most.


Jaylen Brown, Game Elite, SF: If you've read this site since it launched, you know what we'll say here. Nothing changes. Brown is the best player in the Southeast, in our humble opinion, and the best prospect at The Finals. Nothing changed from his performance at SSA last week.
STATS: 21.6 PPG, 5 RPG, 2 SPG, 64.3%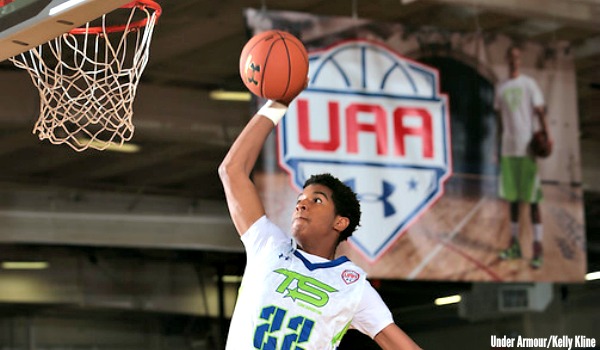 Marquese Chriss, Team Superstar, PF: The Finals were, for the most part, dominated by guards and wings so you could make a case that Chriss was the best overall big man at the Under Armour event. The 6-foot-9 big man ran the floor like the aforementioned guards and wings. He's as athletic as they came for post players in the field. Offensively, he was crafty inside the paint and shined in transition. Chriss was one of the top rebounders in the event and proved himself as a gem of a recruit for Washington's Lorenzo Romar. A terrific showing in Atlanta.
STATS: 17.4 PPG, 6.2 RPG, 1.2 APG, 1 BPG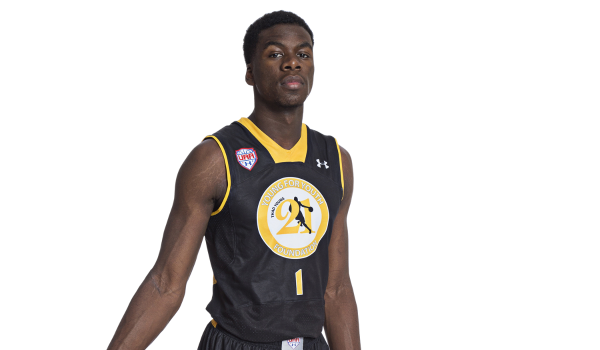 Terrence Davis, SF, Team Thad: Hello! The 6-foot-5 slasher put our repair crew to work after The Finals because the rims were bent thanks to Davis. He played well above the rim all week long and as the games drew long, his production got better. Davis is one of the best athletes to come through Suwanee Sports Academy this year and made high-majors think long and hard about him as a prospect. Our opinion? He's a sure-fire Top 100 guy and a no-brainer player for those that play in March post-season tournaments.
STATS: 14 PPG, 60.9% FG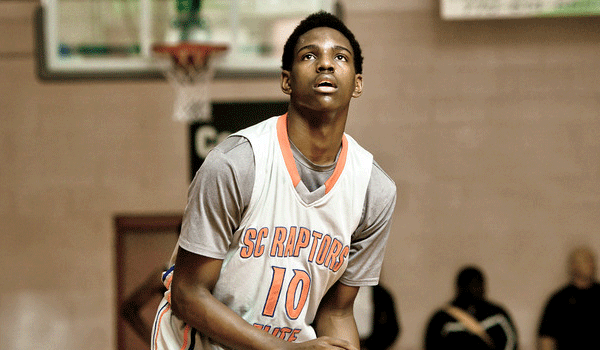 Jawun Evans, SC Raptors Elite, PG: Like Brown, if you've read HoopSeen.com or been to Suwanee Sports Academy for any of our elite events, you already know our opinion of Evans. If not, here it is - he's the best PG to play in our building in two years. That song stayed the course at The Finals. He's an absolute jet with the ball and defines raising the level of play for his teammates better than anyone that we've seen. It makes sense he had head coaches stalking his every game last week.
STATS: 13.7 PPG, 51.7 FG%, 37.5 3PT%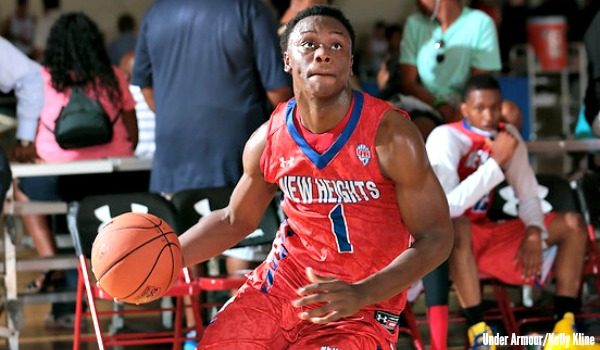 Mustapha Heron, New Heights, SG: When it came time to get buckets, it was hard to find someone better than the future Pitt Panther. He's old school Big East tough en route to the rim. Truthfully, it was a bit surprising to not hear more of Heron's exploits at The Finals. He was just terrific. Heron uses his 6-foot-4 size as a battering ram to the rim and explodes from three for an efficient deep shot. He'll fit right in to Jamie Dixon's style of play and could be an instant impact guy for the Panthers.
STATS: 19.4 PPG, 3 RPG, 49.1% FG, 42.9 3PT%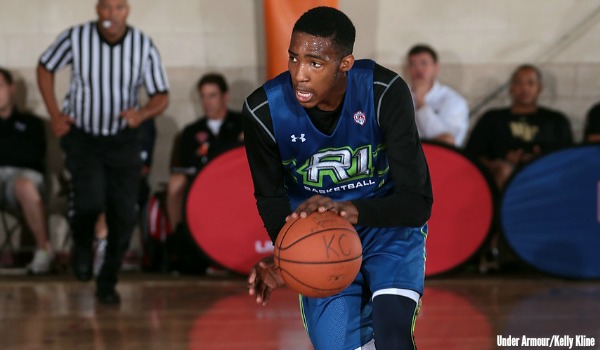 Derrick Jones, We R1, SF/PF: The Finals ended with Jones holding up the championship trophy on Saturday night. That's the kind of week it was for the long 6-foot-7 do-everything forward from Philly. He was a match-up problem at the event and proved himself as a McDonald's All-American type of player. Jones finished very well around the cup. A developed jump shot is the difference between good and great at the next level.
STATS: 11.7 PPG, 4.3 RPG, 64.7 FG%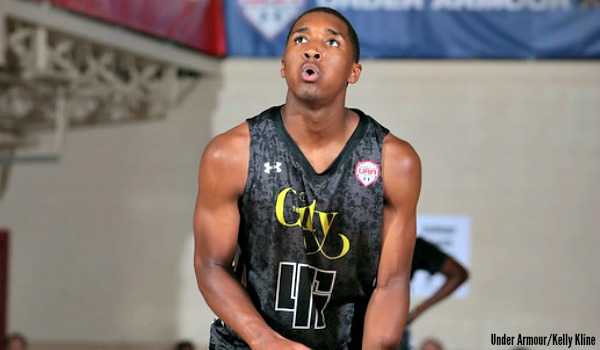 Donovan Mitchell, The City, SG: If there was a true "blow up" guy from The Finals, he was it. The Brewster Academy (N.H.) guard put the country on notice with his play. Mitchell used every bit of his 6-foot-3, 200-pound frame to the test. He played like a grown man and defenses struggled to find an answer for the multi-faceted guard. Mitchell showed a full arsenal of weapons from the two guard spot. Overall, one of the most impressive guys in attendance and he's making a lot of national evaluators rethink his standing in the class of 2015 nationally.
STATS: 15.7 PPG, 5.7 RPG, 2.8 APG, 46.2 % FG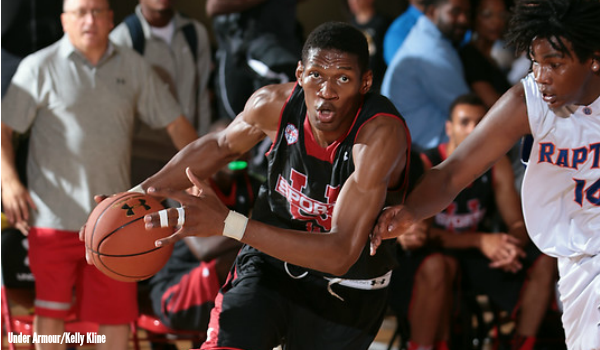 Chris Silva, SportsU, PF: Watch him one game, you'll put a star next to his name in the book. Watch him for two, you'll jot down a note like "high motor". Watch him three, four or five times, you'll highlight, text his coach and Google search him. The 6-foot-8 forward from Roselle Catholic was a high-energy producer on the low blocks for the event runner's up. He scored and finished around the cup and rebounded with the best of them. Silva was absolutely terrific in the final four games of the tournament. Major showing for the Jersey kid.
STATS: 12.5 PPG, 63% FG, 4.3 RPG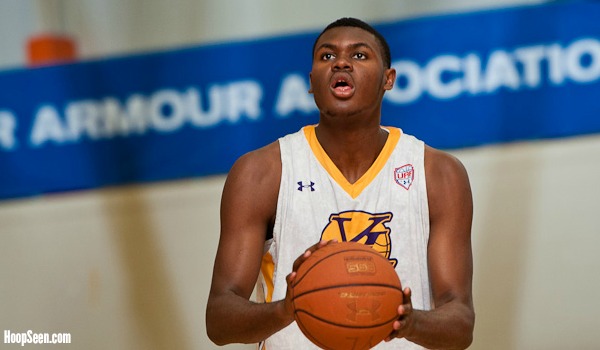 Diamond Stone, Young Legends, PF/C: As the lone double-double average guy in the 17 and under division, it is easy to understand why the big man from Wisconsin finds a place on our top players list. He's an offensive headache for opposing teams because of his size (6-10/240) and natural strength around the cup. He had a so-so night against Doral Moore and his unique length, Stone had his way with just about everyone at The Finals.
STATS: 18.6 PPG, 11.4 RPG, 3.4 BPG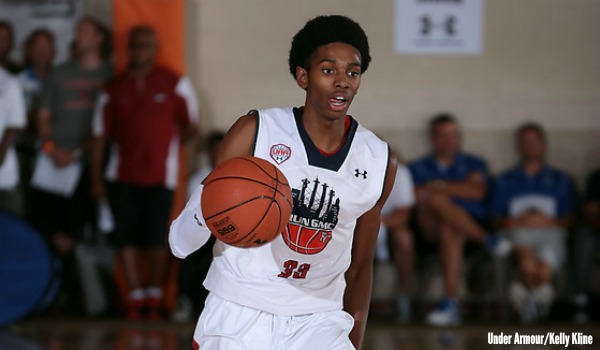 Jimmy Whitt, KC GMC Run, SG: When it came down to electricity, he was the guy. The 6-foot-3 guard did just about everything for his team en route to a successful Final Four trip at Suwanee Sports Academy. He proved himself as one of the best guards with the ball in his hands. He attacked at will, scored in traffic and kept defenders on their heels with his creativity. Whitt was one of the very best guards in the event and one of the best we've seen inside SSA this travel season.
STATS: 12.5 PPG, 63% FG, 4.3 RPG