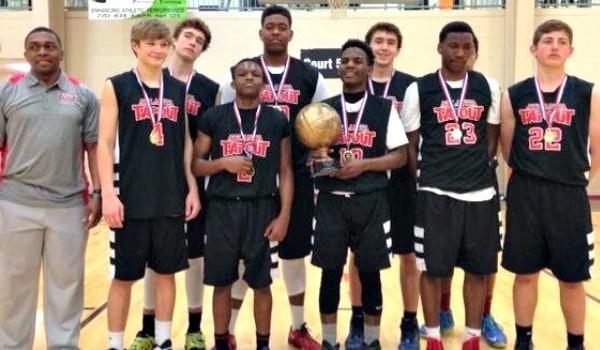 The 16 and under division of the Georgia Cup had a lot of balance at the top. There were five teams that scored over 200 points in our standings and five different champions across five events. That made for a competitive first year of the Georgia Cup and a heck of an argument for who was really the best team in age division.
The Atlanta Tap Out (pictured above) crew won out, claiming eight victories, the Georgia Cup Suwanee championship and 310 total points in the series.
Team Impact was close behind with 300 total points, nine wins and the Cobb championship. North Georgia Elite won seven games and won the Gwinnett version of the tournament. Team Forrest went 5-0 in The Finals and record 200 points while the Atlanta Kings scored 200 points over 13 games played.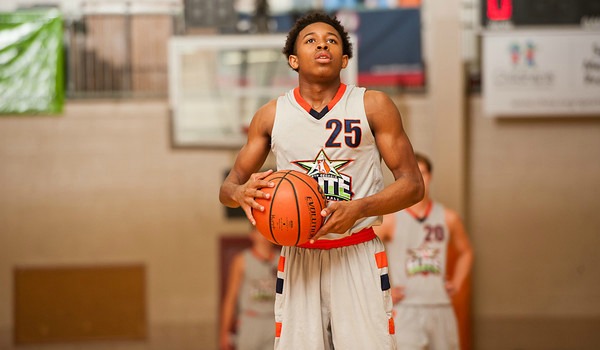 16 and under Georgia Cup Superlatives

Most Valuable Player: Jacquen Hopkins, North Georgia Elite (pictured above)

1st team
Jalen Dampier, Team Impact
John Oguwche, Team Forrest
Shaheem Robinson, Atlanta TapOut
Ephraim Tshimanga, Team Impact
Kavon Williams, Savannah Thunder

2nd team
Adonis Green, Team Showcase
James Mays, Atlanta Select Black
Zachary Russell, Atlanta Kings
Tae Turner, North Georgia Elite
Josh Williams, Georgia Lookouts