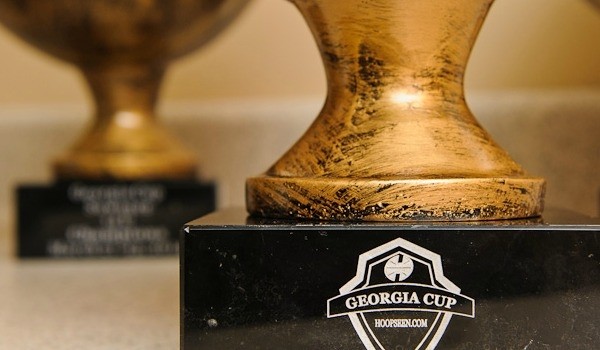 The 15 and under division of the Georgia Cup was loaded this year with talented team and talented players. We look back at the season that was and identify the best of the best.
Team Impact (pictured below) is the overall winner of the Georgia Cup 15 and under division of the series. The Cobb County program finished the season with a 10-4 record and 350 total points. The group won the Gwinnett stop on the Georgia Cup, beating the Atlanta Celtics 2018 team.
Team Athens was second place with a 9-1 record and 310 total points and won the Suwanee edition of the series. The Clarke County crew was the toughest team on the circuit on the defensive end of the floor. The Atlanta Celtics 2018 crew went 7-2 on the year.
The Georgia Kings won The Finals and went 4-1 on the event. The Coastal Crew Rebels went 5-1 and impressed with tremendous guard play. Game Elite went 4-1 in the series, too.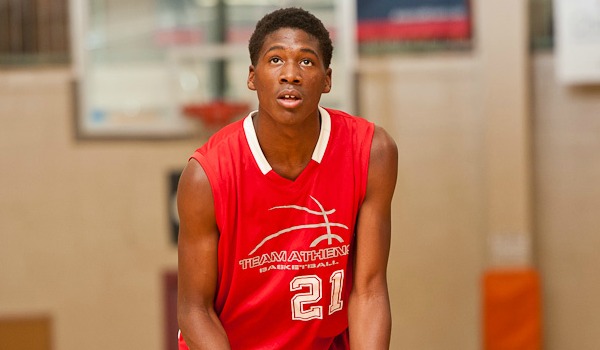 15 and under Georgia Cup Superlatives

Most Valuable Player: QuenJarvis Hall, Team Athens (pictured above)

1st team
Jayden Comma, TNBC McDermott
Trip Day, Georgia Kings
Arusa Hunter, Atlanta Celtics
Tyler Jackson, Team Impact
Joseph Pleasant, Team Impact

2nd team
Will Crumly, Team Impact
Carl Johnson, Georgia Jazz
Richard LeCounte, Coastal Crew Rebels
Rodney Lewis, Game Elite
Davion Mitchell, Coastal Crew Rebels

3rd team
DJ Brittian, Atlanta Celtics
Nate Brooks, Middle Georgia Raptors
Phlan Fleming, Georgia Jazz
Brandon Loftin, D-Elite
Tyler Thornton, Atlanta Select