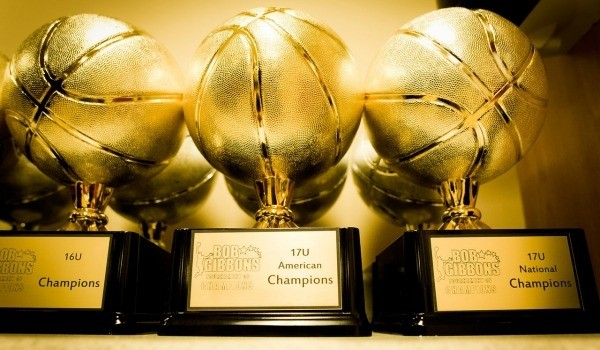 As a college coach, you are always excited about going to tournaments where there is talent. It doesn't matter what collegiate level, everyone from the high-major recruiters to the Division III guys grinding it out, coaches want to see talent. Talent will be on display this weekend at the Bob Gibbons Tournament, a LOT of talent. 
The Bob Gibbons Tournament has historically been a loaded tournament and this year may end up being one of the best of all time. Throw shoe affiliations out the window, the elite programs of Adidas, Nike, and Under Armor will be battling it out on the hardwood this weekend.
One can only imagine how packed Suwannee Sports Academy would be this weekend with college coaches if this had been an open evaluation weekend. However, the NCAA shut this weekend down so instead of being on the sidelines, coaches from all D1 levels will be huddled up to their laptops watching the games online. 
Players bring your "A" games because the competition is going to be elite and college coaches will be watching and taking notes on your game from home.  
I'm not even going to try to predict who will be cutting down the nets Sunday afternoon. This tournament is too loaded with too many good teams. I feel that there are at least 15 teams with a legitimate shots of playing in the Final Four Sunday morning.  
The big boys will have a bull's-eye on their backs from teams looking to make a name for themselves.
Here are my teams to watch out for this weekend:
E1T1 – EYBL Champions last year know how to win and are loaded with D1 talent.   They have size, a plethora of guards that can score, and depth.  
ATL Xpress – they have a team filled with D1 players and Elite talents in Doral Moore and Danjel Purfoy.   Opponents don't want this team to get hot.  
Florida Elite – teams that defend always have a chance and Florida Elite is going to get after you defensively.   The have size, depth and skill.  
GA Stars – This talented team is just waiting to explode.   Malik Beasley and Noah Dickerson are HM players but the key for them this weekend is the play of Uconn commit Will Jackson.   If Will gets going, opponents better watch out.  
Team Thad – the talented team from Memphis always has players and those players bring a Memphis toughness to the court when they play.   If they get hot, opponents are in trouble.  
Southern Stampede – this team is loaded with talent.   They have size and good guards which is always tough to beat in a tournament setting.  
Q6 All-Stars – make no mistake about it, this team is coming up from Florida to take home a championship and they have the talent to do it.  
ATL All-Stars – this team just finds ways to win.   They defend and execute offensively which is tough to beat in a tournament setting.  
Team Charlotte – been there, done that, coming back to do it again this year.   Don't sleep on the boys from Charlotte.  
SC Raptors Elite – they always have good players and are always tough to beat.   They are a team to watch out for this weekend.  
Upward Stars – they have multiple D1 players, if teams don't bring their "A" games against them they will be put out of the winner's bracket quickly.  
Southern Kings – this team has talented guards who can get it going quick.   They are going to cause problems for anyone they face. 
Winston Neal spent the last nine years as an assistant coach at Jacksonville University. He also coached at Southern Cal and Loyola Marymount. He played four years at Georgia Tech. You can reach him at coachwneal@gmail.com.