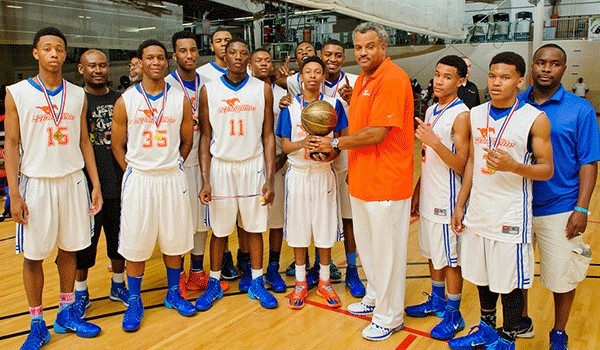 SUWANEE, GA – A team with depth and size can wear a team out.
The Southern Stampede advanced to the finals of the Norman Parker Showcase took advantage of having multiple players contribute to the teams victories. When it got to the finals, its depth minimized TNBC's effectiveness.
Southern captured the 15U championship 69-38 on Sunday. Alex Jones, an eighth grader finished with a team-high 12 points. However, the Stampede had a few players in double figures considering the teams balance and depth.
Joshua Okogie led the team with 10points and was named the tournaments Most Valuable Player.
Southern jumped on TNBC with is pressure defense. It disrupted the team's ability to execute its precision offense. The Stampede just brought players out in waves as the trapped everything and contested every shot.
Whenever TNBC shot the ball, it only had one opportunity and the Stampede was off the races. Jones hit open mid-range jumpers. Okogie get to the basket. The bench rotated players.
Just about every player on the roster scored. James Greg was the other player to score in double figures with 11 points.
TNBC's Cole Smith finished with a team-high 10 points. Teammate Richard Surdykowski had five points. However, they could never really get into its offense.