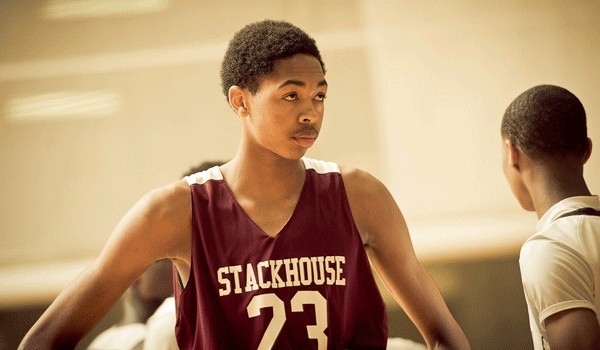 Brandon Ingram was one of the very best class of 2015 players to walk through the doors of Suwanee Sports Academy this travel season. Now back at his Kinston (N.C.) High School, the 6-foot-7 forward is back at it and ready to win another state championship.
After shining for the Stackhouse Elite team, Ingram said he's ready to see what his junior season holds. The expectations this year are a little different than last year's. So is the attention that the top junior in North Carolina is receiving.
He's looking back on the year that was and after some soul-searching, Ingram said he's ready to take on a bigger role with some bigger goals.
"I learned that no one is scared about what your name is. If you are scared, teams are going to go after that guy. That makes you work harder and prepare for the next game. You have to learn to be the guy that you are," Ingram said.
"I'm preparing for the hard stuff and the pressure in practice so when you get to the game, you're ready. I have a great coach that helps all of us get ready for that when we get to practice. I'm not going to sit back and let them beat me up. I want to win. I want my team to win. I want to get better on and off the court. Every game and every practice, I've got to get better. I want be a leader for my team and not sugarcoat anything. That's only going to help all of us."
College coaches are taking notice. Big-time basketball programs are taking notice.
When Ingram was offered by North Carolina after the summer schedule, the general consensus in the recruiting world was this - he's going to be a Tar Heel.
"Everybody talks," Ingram said. "As soon as I got that Carolina offer, I wanted to weigh my options and see what teams come around. I want to see where I fit in and the players that I can play around. From high school to college is a big jump."
Ingram said he's not in a rush to make a decision. In his perfect world, he'll pick a school this time next year.
"I want to go hard one more year in AAU so more coaches can see me," Ingram said.
He's already been to North Carolina State and East Carolina. His next trip will take place on Oct. 19 at Wake Forest. Ingram will take in the Demon Deacons in practice on the hardwood and will take in a football game.
Ingram said Tennessee, Virginia Tech, East Carolina, Louisville, North Carolina and NC State have been in to see him over the last two weeks. Clemson and Florida wants to come in soon, too, he added.
Recruiting, however, will take a backseat in the near future. The focus will be on winning another state championship at Kinston.