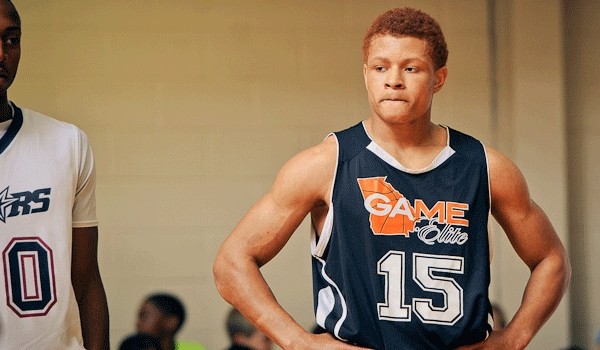 Game Elite point guard Avery Patterson started the month of July on a lot of lists for college programs. They all wanted to see the Game Elite rising junior from Marietta (Ga.) Wheeler and gauge his ability to play at the next level.
The result? Well, it was positive.
Patterson was one of the top point guards at the Peach State Summer Showcase last week in Aiken and left the South Carolina town with a number of new scholarship offers.
He started the summer with free rides from Boston, Gardner-Webb and Jacksonville. Coming into the Best of the South, Patterson said Murray State, Boston College, Kansas State, Richmond, UCF, St. Louis, Western Kentucky and Butler have thrown a hat into the mix.
"Ever since that first tournament, the interest turned into offers," Patterson said. "That was good. It really picked up after last week in Augusta."
In Georgia's 2014 point guard class, opportunity to move from must-see guy to must-get player is there for the position. Patterson feels like he's established himself as one of the top floor men in the class.
"Consistently, I've been going hard. I think I've been playing good. I'm trying to knock down shots consistently and making the right play at the right time," Patterson said.
"Most people say 'I don't know if he's a one or a two.' To me, when they ask me that question, it doesn't really bother me. If you know how to play ball, you can do both. I don't really see myself as a title. I just try to contribute at the right time."
Game Elite has found success at the Best of the South and Patterson has certainly had his moments of positivity. For him, the goal is finishing the evaluation period as strong as he started.
"My work is paying off. I'm glad people have noticed that I've been in the gym and working on my game. That's all I can really do. The goal is to be more consistent every game," Patterson said. "I'm not trying to count offers. That's not my goal. If they come, they come. I want to find a level where I'm comfortable that I can play in."