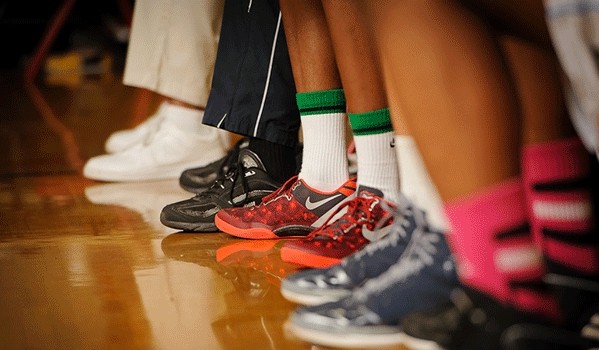 SUWANEE, GA – The Best of the South tournament will live up to its name this year.
Sixty-three teams from around the Southeast and overseas are looking to gain notoriety and obtain championship success starting on Wednesday through Sunday.
There will be more than 100 college coaches in the building and members of the national media like ESPN's Dave Telap, Scout's Brian Snow, 247 Sports Will Gunter, Rivals' Dan McDonald and CourtCred. They all will be in the building looking to see players raise their stock while others look to jump into the spotlight.
Some teams have already made their impact in the July period and will carry that into the BOTS.
E1T1 17U won the EYBL championship at Peach Jam. Another Nike team, the Georgia Stars Elite captured the EYI crown.
However, Suwanee will not only have the BOTS in its building. The All-American JUCO showcase Elite 80 East will take place on Saturday and Sunday. This is an NCAA certified event loaded with 38 players 6-foot-7 and taller.
College coaches are attending this event looking for the next available program-ready player.
So, as a basketball fan and enthusiast being at the BOTS is the place to be.
All the pools are loaded. Jump in with caution but be ready to compete.
In the 17's, Pool A: E1T1, Southern Kings, Upward Stars, Florida Select and Game Elite. Pool B has the Georgia Stars, Aim High, PSB Select and Florida Elite.
Also some of the other notable teams in the 17 division the Atlanta Celtics Neysmith and Glover will be in the building along with M.O.A.M from Florida, which is loaded.
Three teams playing up are the Southern Kings 16U, which finished runner-ups in the Peach State. Heat Check is playing two age groups up and will not be an easy out. The Atlanta Celtics Stephens will make waves the entire weekend.
In the 16's have E1T1, 3T All-Stars in one pool while Alabama Elite are in the mix with Game Elite in their respective pool.
Another interesting team in the division is the Bahamas Jaguars. The island crew is coming loaded with players to compete.
The 15's has teams that will leave an impression. Between the Arkansas Wings, Georgia Stars Brown, Showtime Hoops, Southern Kings, Upward Stars and Atlanta Celtics there is more than a fair number of players ready to compete.